Toxteth : Mersey Beat : A Black Perspective

A presentation of the contributions of Toxteth's black musicians/community and night clubs to the "Mersey Beat" musical explosion of the late 50's and early 60's in Liverpool...
All images, videos and texts contained in this presentation are copyright of their original owners and are presented here for illustrative/educational purposes only.
(For best navigation, use your mouse scroll wheel if you have one, if not, then the "up/down" arrows on your keyboard or the menu system at the top of the page.)
copyright: Alvin Christie 2018
(All images and texts are copyright of their original owners and are presented here for educational purposes)
contact: post@toxteth.com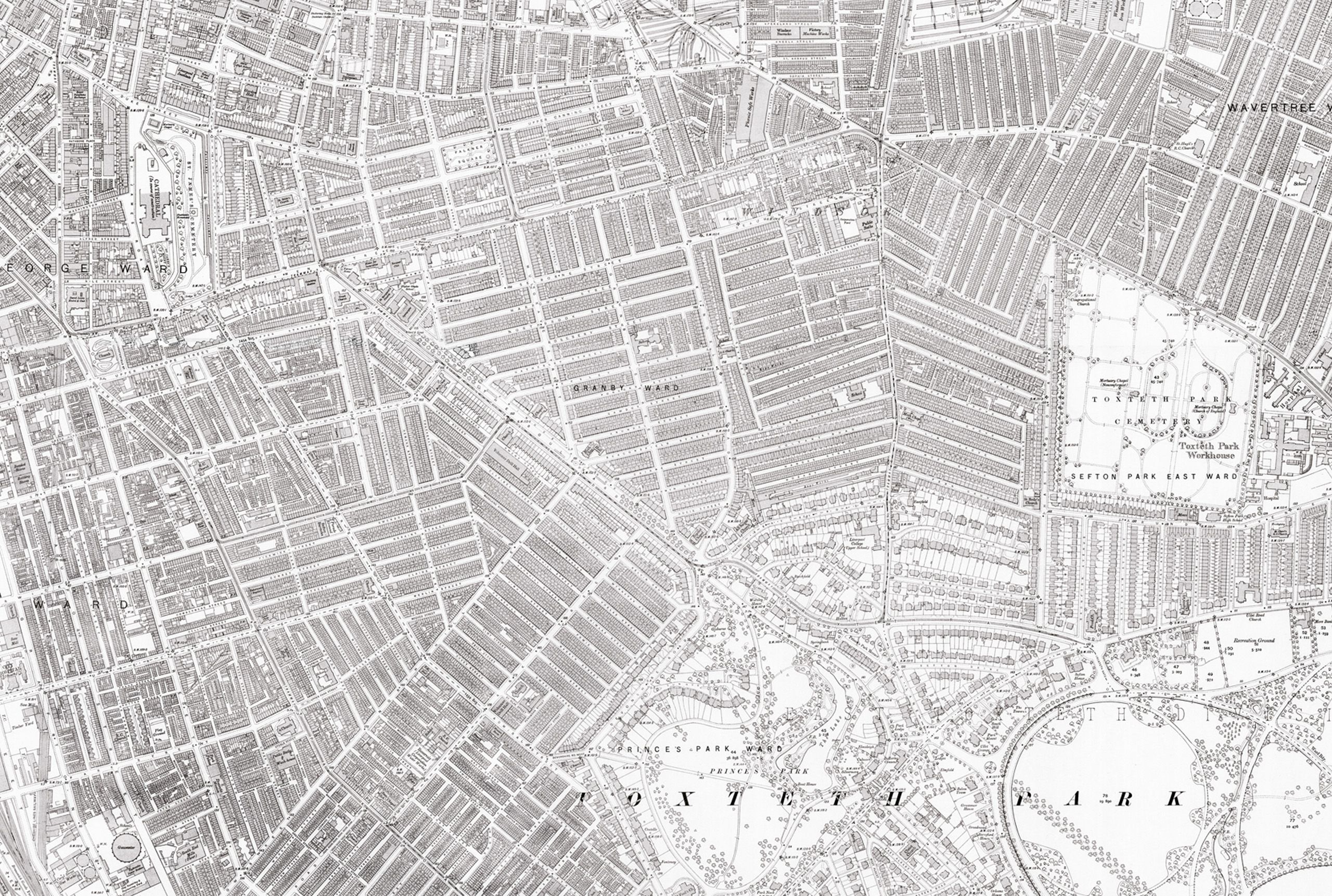 A very brief history of Toxteth:
There is some ambiguity as to the origin of the name. One theory is that the etymology is "Toki's landing-place". However, Toxteth is mentioned in the Domesday Book of 1086, and at this time, it appears as "Stochestede", i.e. "the stockaded or enclosed place", from the Anglo-Saxon stocc "stake" and Anglo-Saxon stede "place" (found in many English placenames, usually spelled stead)...wikipedia
In the late 18th century as Liverpool became more overcrowded, it was decided to build a "new town" to the south of the land owned by the Earl of Sefton. Following an Act of Parliament in 1775, building leases could be granted for the land and the boundary between Liverpool and Toxteth Park was re-named Parliament St from its original name of Towns end Lane. The town was only meant to extend as far as Northumberland St and many of the earliest streets which were laid out in a grid pattern, were named in honour of the Molyneux family.
The original idea was to call the new town Harrington, but the new name never really caught on and the area continued to be called Toxteth. The intended name was in honour of Isabella, 1st Countess of Sefton, who was daughter of the Earl of Harrington. However she is still commemorated by Upper Harrington St, Stanhope St (named after her family surname) and Upper Stanhope St.
A relative of hers, Philip Dormer Stanhope, 4th Earl of Chesterfield is remembered by Chesterfield St. Initially there was a Harrington St, but this was changed to Caryl Street after the absorbtion of Toxteth into Liverpool to avoid confusion with Harrington St in the city centre. This new name was after Caryl Molyneux, who was the leader of the loyalist troops that ended Prince Ruperts siege of Liverpool during the Civil War... Internet papers
Rich merchants who had made their money through slavery and on the back-breaking work of the poor people, built large mansions near to Dingle lane (which was then open countryside until the latter half of the 19th Century), to escape the poverty and smells of inner city Liverpool. Notable families who moved there were the Rathbone's, the Roscoe's, the Yates's, and the Croppers. The Cropper family owned the land where the Turner memorial home now stands.
As the wealth of the City increased, the new middle and upper classes built large houses along Princes Avenue and Upper Parliament Street and the roads leading to the newly created Princes Park. In 1893 the electric overhead railway station opened in Park Road. And the first tram tracks were laid in 1898 in Park Road which then followed in the early 1900's when tram tracks were laid in Princes Avenue bringing the electric trams to the newly built depot in the Dingle Lane.
By 1835 12,000 people lived in Liverpool 8 (or the Township of Toxteth Park as it was known back then). By 1911 this had increased to 150,000. During the Second World War many of the homes were destroyed by the German Air force (The Luftwaffe) because of their close proximity to the industrial area of the docks. This resulted in people being re-housed on the outskirts of the inner city to new housing estates that were being created in Kirkby, Speke, Croxteth, Huyton, Halewood, and as far afield as Runcorn, and Winsford.
This lead to a massive decline in the local population which continued during the slum clearances of the 1960's and 1970's. And as the people moved away from Liverpool 8 the once great shopping streets such as: Mill Street, Park Road, Windsor Street, North Hill Street, High Park Street, Granby Street and Lodge Lane lost their customers and some shops closed down. And the well known tenement blocks like Caryle Gardens, Warwick Gardens, King Gardens, and Dingle House that were built in the 1930's for the people who lived in the courts and dingy back streets were demolished. The decline of the area continued in the late 1970's and early 1980's when Containerisation came into affect making the dock system in the South end of the city redundant. Herculaneum Dock, Toxteth Dock, Brunswick Dock, and other docks closed down making thousands of Dockers and the people who worked in the industries that relied on them for work ended up unemployed. We also lost the giant wheat Silo that used to be at Toxteth Dock and other local landmarks and the trains that used to run on the tracks alongside the dock wall bringing goods in and out of the docks. Although there has been a slight resurgence with small businesses cropping up where the docks used to be it's just a shadow of its former self. The fine Victorian houses that used to be in the Dingle and the Granby Street area were unnecessarily demolished in my opinion and, although many of the newbuilt houses now have the luxuries of an indoor toilet and bathroom, and garden, the heartbeat of this once thriving community was diminished. I do hope I'm wrong and a renaissance of the area begins for future generations. John Harrison. November 2010.
"Relations between Black and White people in Liverpool have been racialised since at least the end of the First World War in 1919"
Andrea Murphy "From the Empire to the Rialto"
By the late 50's and early 60's, many so called "half caste" children born during and at the end of the second world war to mixed parents, had grown up. Some had become gifted musicians and were leading the way in the "musical explosion" that was taking place in and around Liverpool. The south end of Liverpool in 1959 was not considered a safe place to be by the rest of the city. Especially the Parliament Street area. Canning Street from its junction with Duke Street, extending down past the Anglican Cathedral to the Whitehouse pub, and along Great George Street to Park Lane and the Dingle. Also, around what was then the Rialto Cinema/Dancehall. With its abundance of night clubs and daytime drinking fraternity. The area was certainly very lively, and, of course, wherever there was drink there would be music, "Live music", real musicians up there on stage creating the atmosphere that was needed for any successful club. And where there was drink and music, inevitably there would also be pockets of violence. This and the fact that Liverpool 8 was basically known as a "ghetto" populated by black and white immigrants from as far afield as Jamaica, Africa, China, Poland and Norway (similar to Harlem in New York), was the basis for its bad reputation. Despite this disrepute the district was to become a "catalyst" for the beat explosion of the early sixties "Mersey Beat" era, and would also produce "black musicians" who would set in motion
"The biggest musical explosion that had happened since Motown"...Bill Harry: Who Put the Beat in Merseybeat.
This explosion was to pave the way for other black/white musicians, not only from Liverpool but throughout the British Isles.
In the late 50's, living in and growing up in Liverpool's Toxteth district was an exciting experience . With its abundance of characters and racial mix of people, it made for an energetic mixture of lifestyles. Music was everywhere, both indigenous and imported, mainly black music, Calypso, Jazz, R&B and local favorite Accapella. Many people could not afford expensive musical instruments, but that didn't mean they were not musical, they had the cheapest/greatest musical instrument of all, the voice. From the school playgrounds to the street corners, harmony was very much in evidence. Many black youths would spend literally hours learning to harmonise with each other, using the songs of mainly black American vocal groups as a basis for experimentation.
All of the clubs were frequented not just by "black immigrants" and visiting seamen but by white local and non local people. It was the largest collection of "night clubs" in the Liverpool area. Many American servicemen stationed at the American airbase in Burtonwood would also spend time at these clubs. They would also bring with them many American R&B records which were not generally available in Liverpool at that time, which, just added to the "cosmopolitan" atmosphere prevalent in the whole of the Liverpool 8 (Toxteth) area.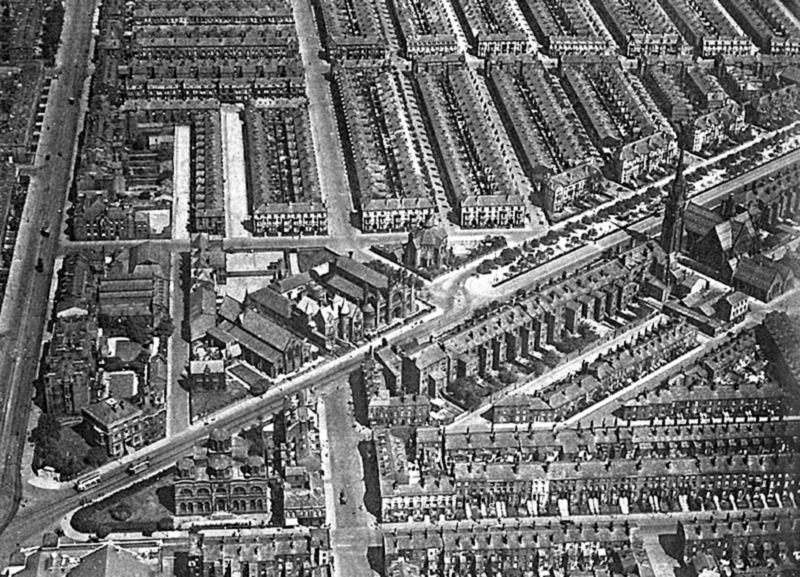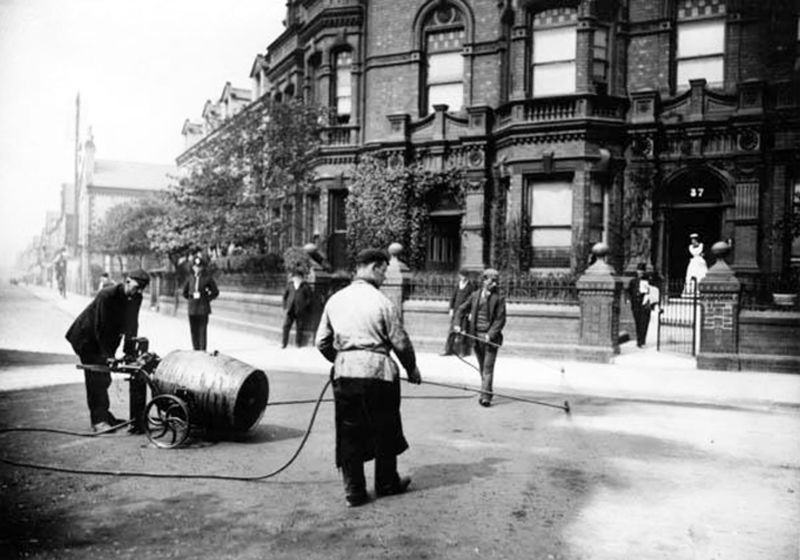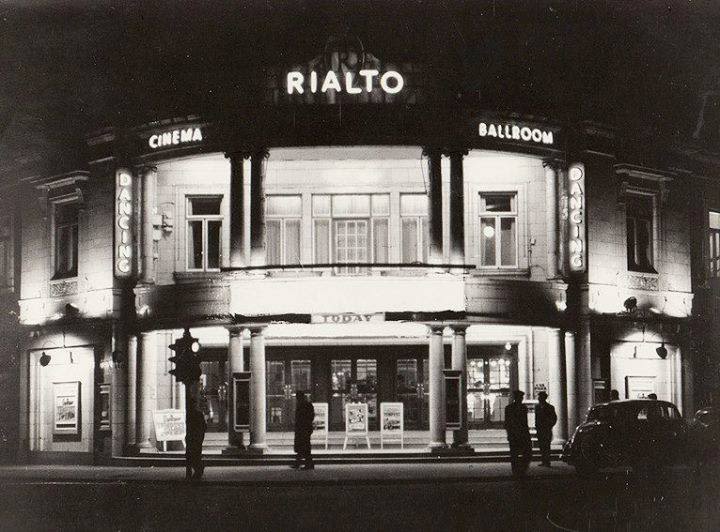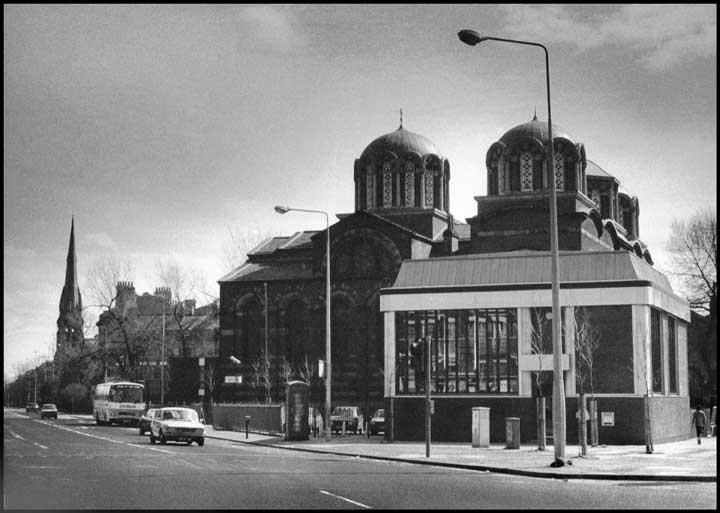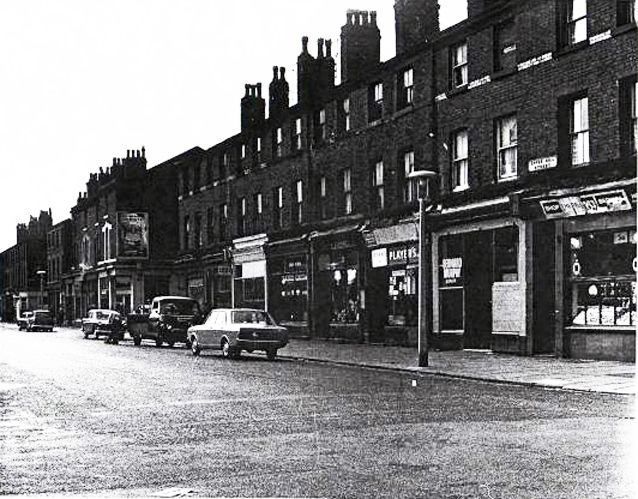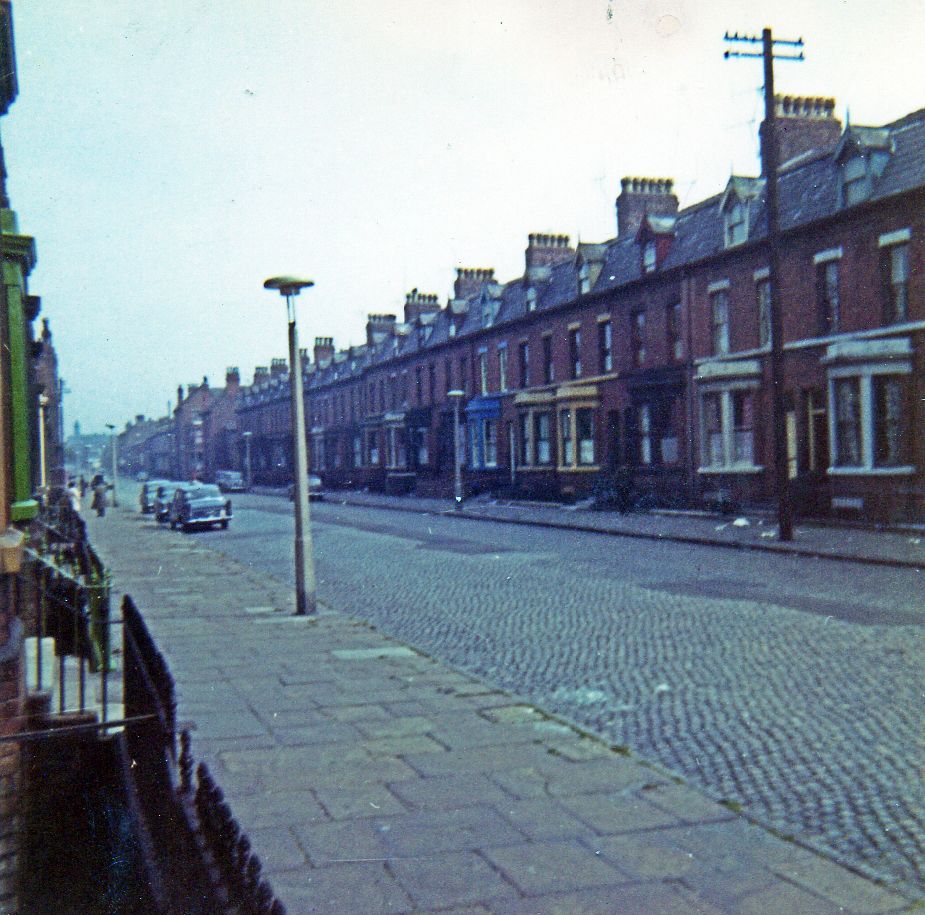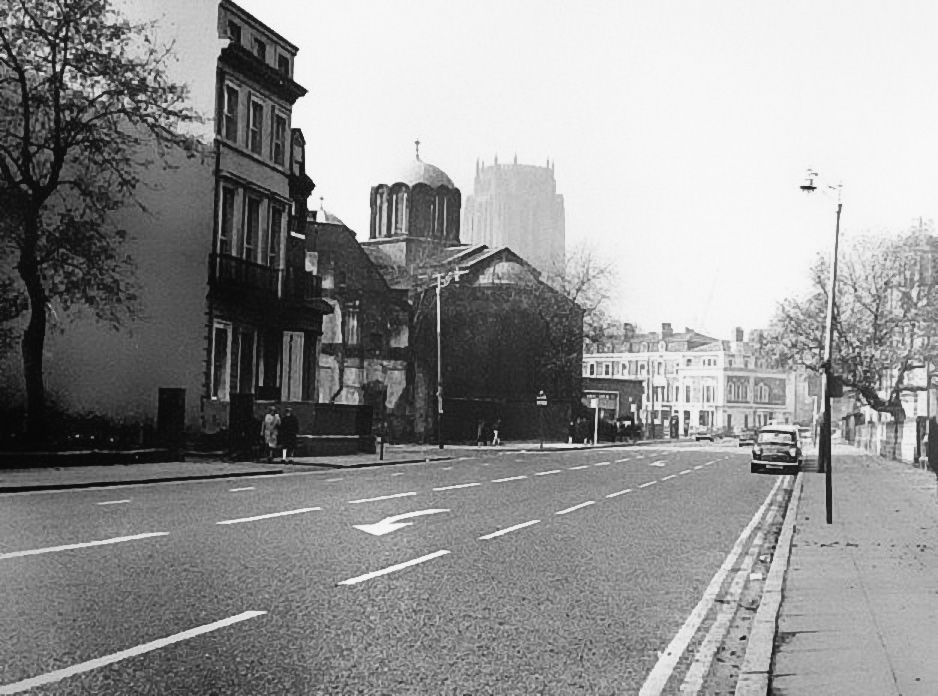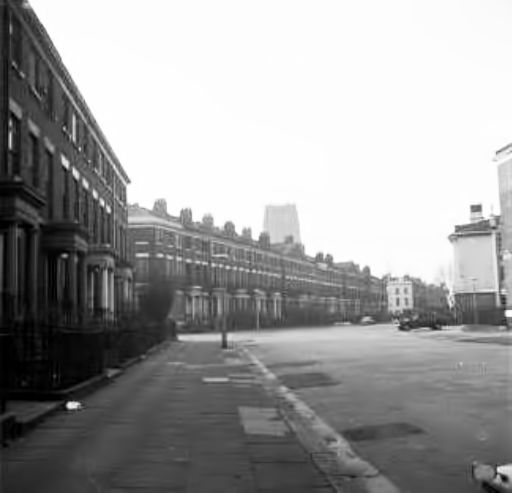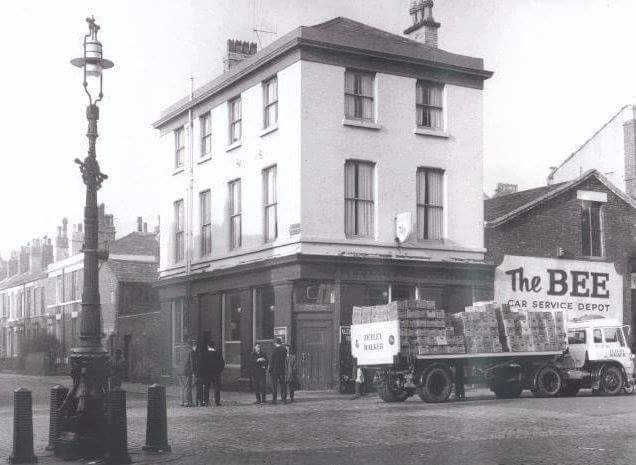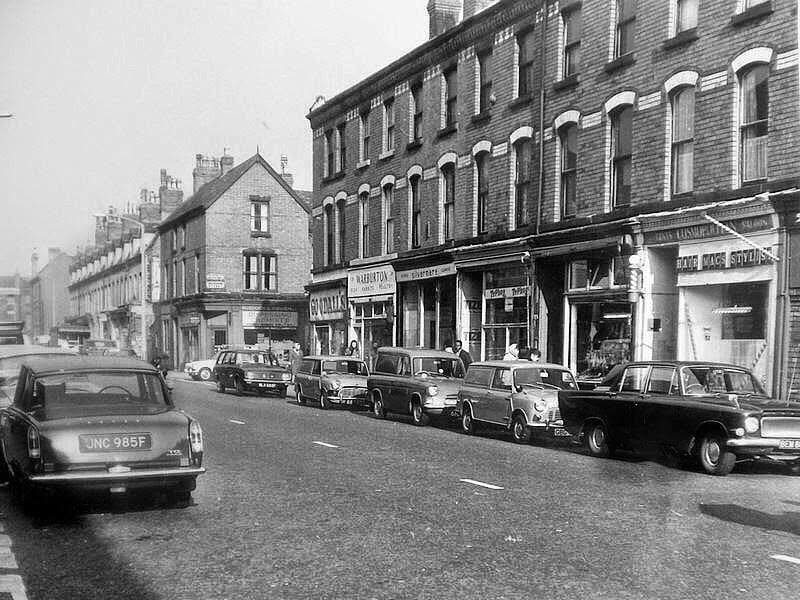 Toxteth places
and
Night clubs
During the late 50's and early 60's, music and a strength of community were the "lifeblood" of Toxteth, with its varied racial mix and multitude of interesting characters and talented musicians...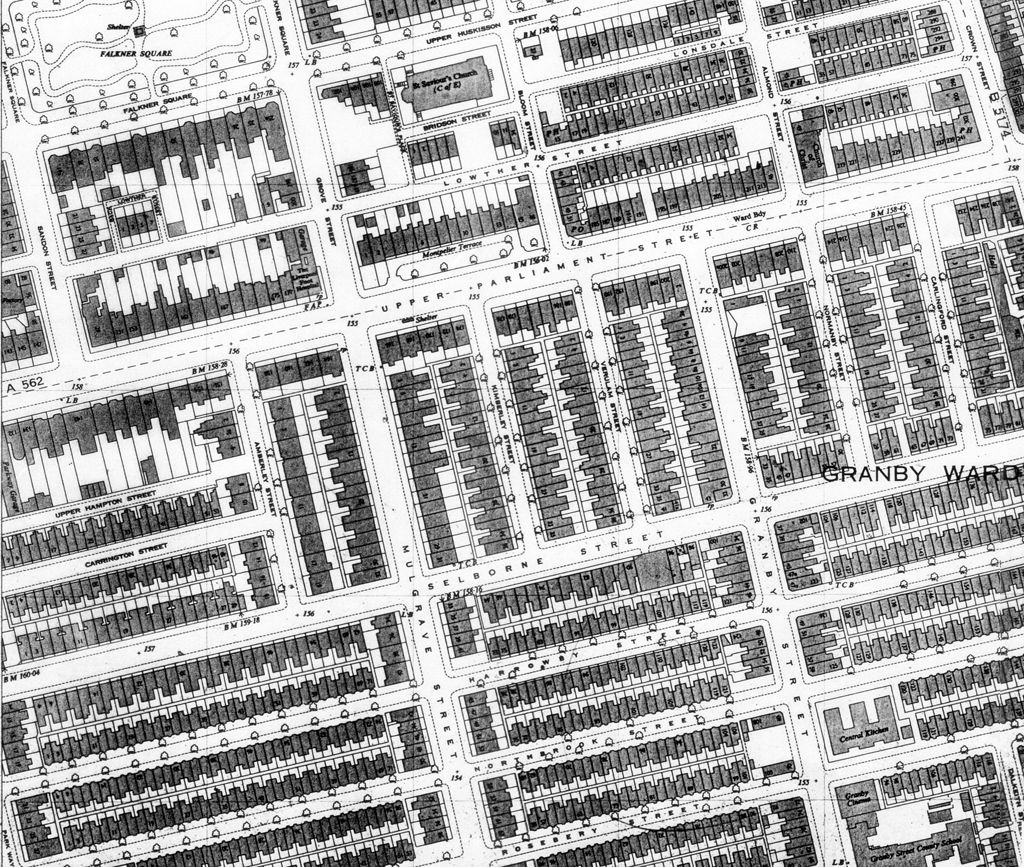 The Pink Flamingo was one of the original "licensed" clubs in Toxteth. It covered two floors in a house at the junction of Upper Stanhope Street and Princes Road (next door to the chemist's shop with it's large display of colored medicine bottles in its front window) . It had a very grande entrance, from the street there was a half dozen steps up to a door with two large columns with a small balcony on top.
The White House was situated on the corner of Berry St and Duke St, not far from the Anglican Cathedral. It was built in c1800. It was a very popular watering hole in the late 50's early 60's, lots of Jazz was played there by musicians such as the Odie Taylor Combo, with Wayne Armstrong, Tommy Brown, Vinny Atherton and George Dixon among others. Lennon and McCartney were often seen trying to figure out the chords and the styles that were being played, and would quite often go from there to the Jacaranda, not far away in Slater Street, they would try to get to play on the Steel Drums of Lord Woodbines group "The All Caribbean Steel Band".
Some clubs from L8:
The Palm Cove/ The Embassy club. Wilkies/Technics. The Nigerian.
Pink Flamingo. The Beacon. The Somali Club. Rachaels /The Gladray.
Semi Quaver/Tumtum. Yoruba Social Club. Ghana Club. Silver Sands.
West Indian. Johnsons. The Ibo Club. Sierra Leone Social Club
Dutch Eddies. 101 Club. Federal Club. The Bedford. Stanley House Social Club.
Polish Club. Lyndas Club. 68 Club. A&B Club. Pavillion Club. Dressler.
30 clubs, the list is by no means definitive, but goes a long way to showing how lively Liverpool 8 was at that time.
The Whitehouse public house...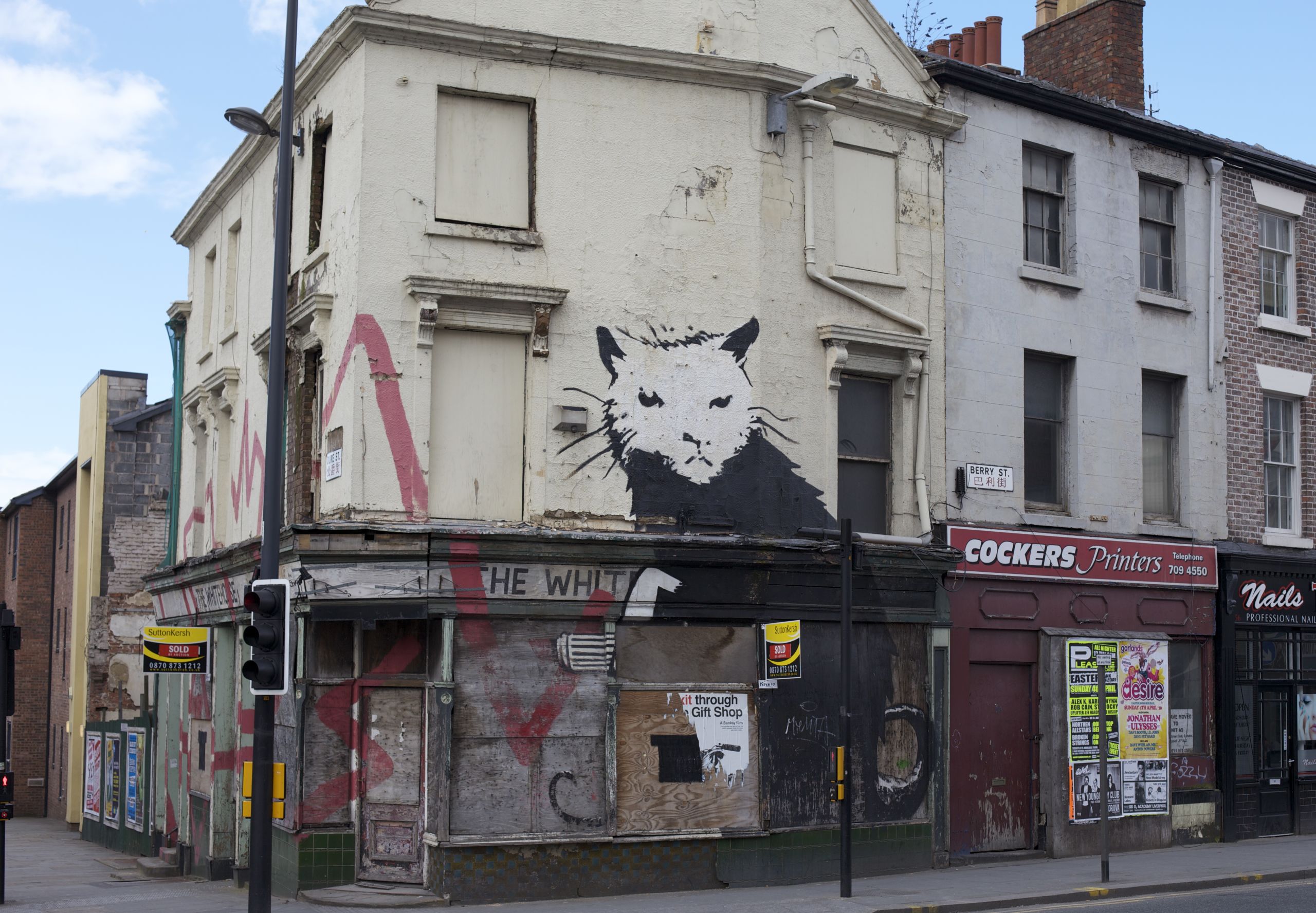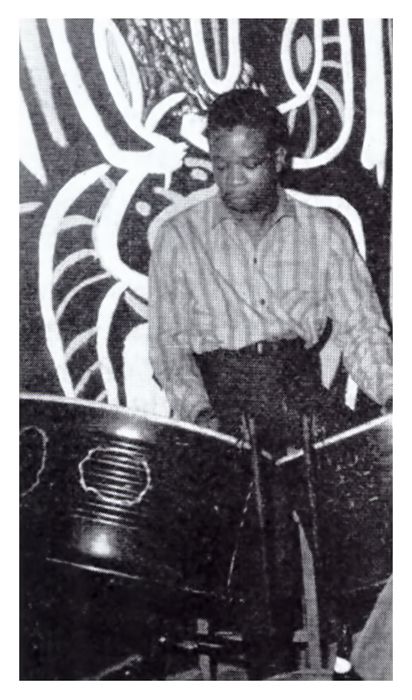 "The Casuals", with Wally Quarless , George Dixon and Norman Frazer would also play at The Whitehouse. The Casuals would eventually change their name to The InCrowd, and were joined by Steve Aldo, and later still by Colin Areety on vocals. They would play quite frequently at the Masonic pub amongst other places.
Clubs...
Stanley House, which sat at the junction of Park Way and Upper Parliament Street was more of a 'Social Centre' than a 'Club' club. Originally it opened in 1944 with the help of the Colonial Office. It consisted of a large hall that could be used to hold 'dances', along with a gymnasium in the basement (used by world champion boxers Hogan "Kid" Bassey and Dick Tiger), a library and many small meeting rooms and a Bar on the second floor. It also housed a nursery and Youth club in the same building. There was an interesting headline in the Evening Express on Jan 11th 1955 "Lord Derby visits the Jungle and feels proud"; the report went on to say "Lord Derby went into Liverpool's "Jungle" last night to listen to Negro spirituals and Calypsos and to give his blessing to the work of Stanley House in Upper Parliament St".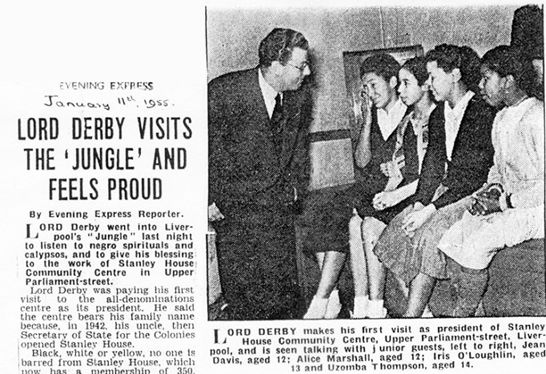 Montpelier Terrace was set back from the road at the corner of Grove Street and Parliament Street. The West Indian Club, was on this terrace, in the basement of a large old Victorian house. It was mostly a drinking club with music supplied by a Juke box.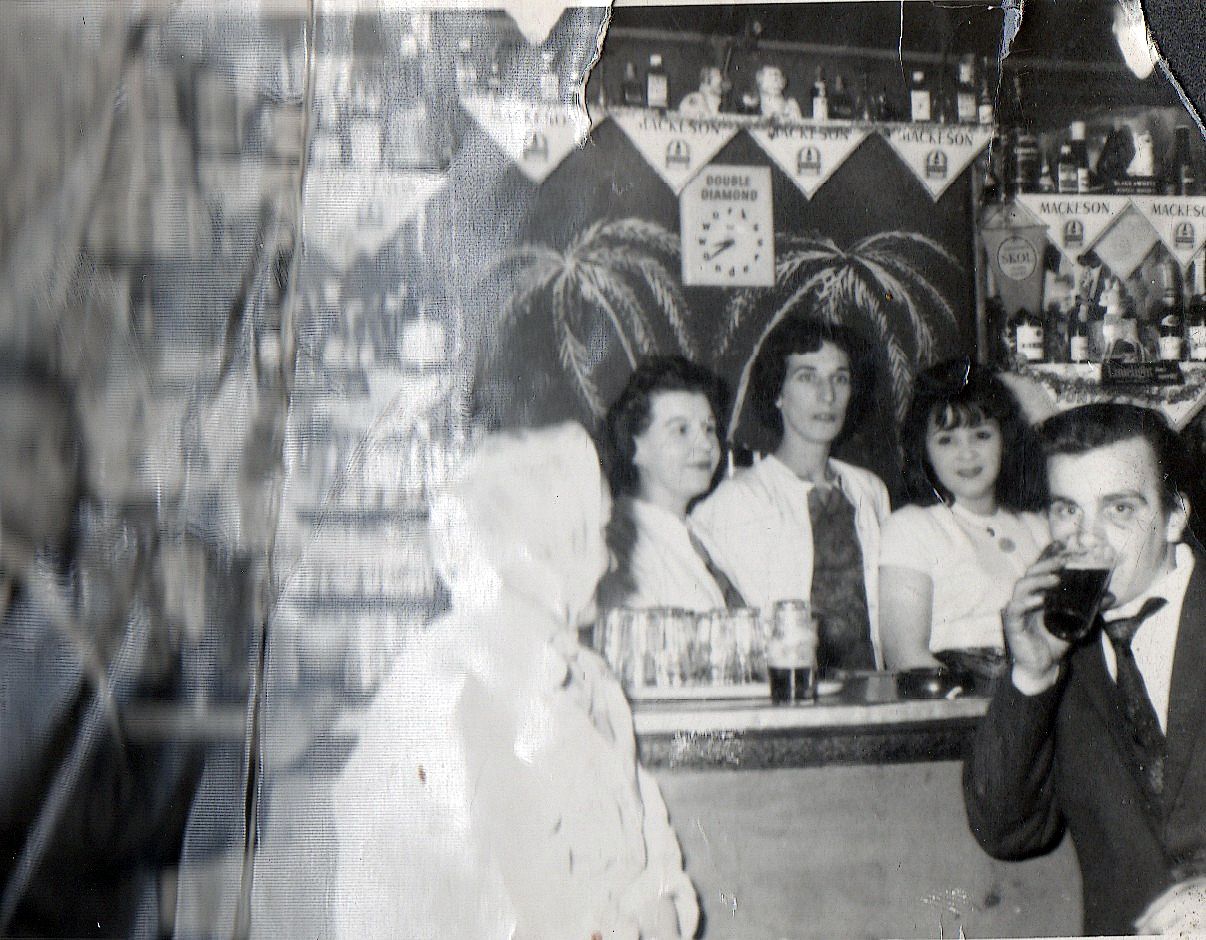 The Palm Cove club situated at No 237 Smithdown Lane. Roy and Babs Stevens owned and ran the club. It had a dance floor and a jukebox which played Reggae/Calypso/Jazz records.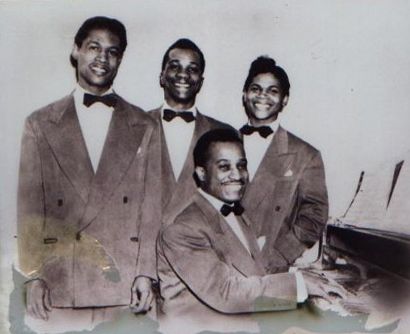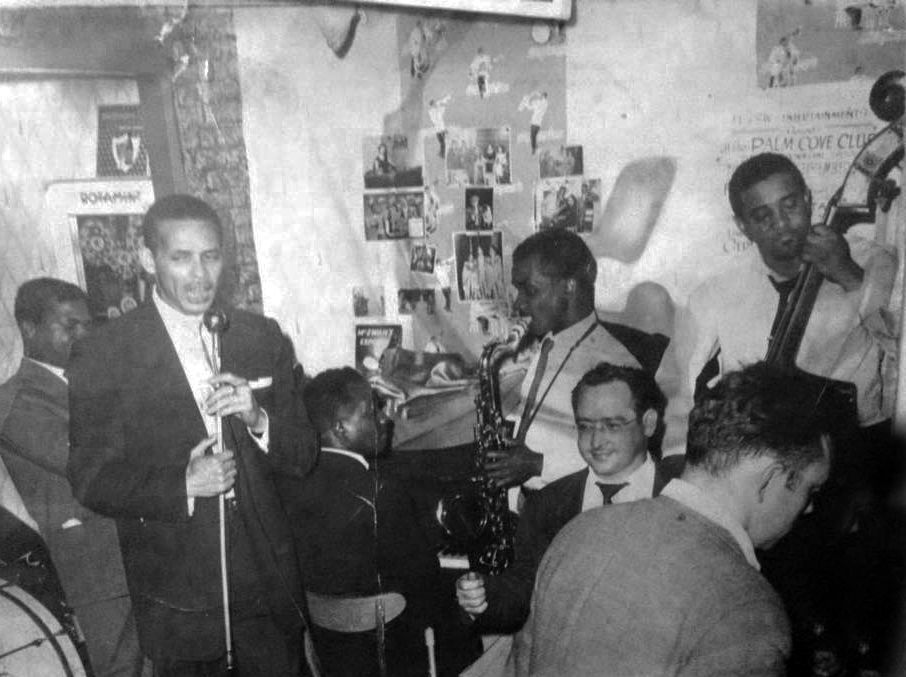 There was a house band with the name The Caribbeans. The members consisted of: Roy Stevens: Trumpet, Bill Davis: Bongos/Vocal, Owen Stevens (Roy's brother): Tenor Sax, Leslie Stephens: Alto Sax, Wayne Armstrong: Double Bass, Sammy Leggings: Drums, Desmond Henry: Drums. Don Maxwell: Piano. It was one of the most popular (if not THE most popular) club among West Indians and was open every night, Roy, later opened The Embassy Club in the basement of a large old Georgian house in Falkner Square.

Dutch Eddie was from Dutch Guyana and an ex seaman, and also someone who was known for facilitating loans if you needed one. The Tudor club itself was a large affair over two floors with bars and dance floors on each floor. There was live music there featuring such musicians as Trinidadian Jazz trumpeter Wilfred "Pankey" Alleyne, who earlier played with the "Caribbean All Star Orchestra" founded by Trinidadian born bassist Al Jennings. Joe Bygraves was a well known boxer and fought for the European heavyweight championship in 1957. He opened The Beacon Club, just a few doors away from Stanley House on Upper Parliament Street. The house itself was rather grand and featured an imposing central staircase to the first floor.
"Shebeens were African/Arabic illegal night-spots set up in some of the grand houses on Upper Parliament Street, Princess Avenue and the surrounding areas. Packed with a strange mix of musicians, shady characters, businessmen, pimps, prostitutes, Shebeens were glued together by 'sweat, body heat, hash, watered down spirits, spicy food snacks and African voodoo!"...George Roberts (Managing the Bands)
There were various voluntary associations based on national or ethnic groupings. Many of these were organized around social clubs. This was the case with the Nigerian National Union (Nigerian Social Club, Federal Social Club), the Tho Union (Tho Club), the Merseyside Somali Community Association (Somali Club, Silver Sands), the Ghanaian Union (Ghana Club, TumTum Star), Sierra Leone Union (Sierra Leone Club), the Yoruba Union (Yoruba Club), and the Cross Rivers Associations. These were also affiliated to the Merseyside African Council.
But this does not mean that they were not frequented by people only from whatever country the club was named after, on the contrary, drinking sprees would quite often start at one club early in the day, and continue on throughout the rest of the day visiting one club after another.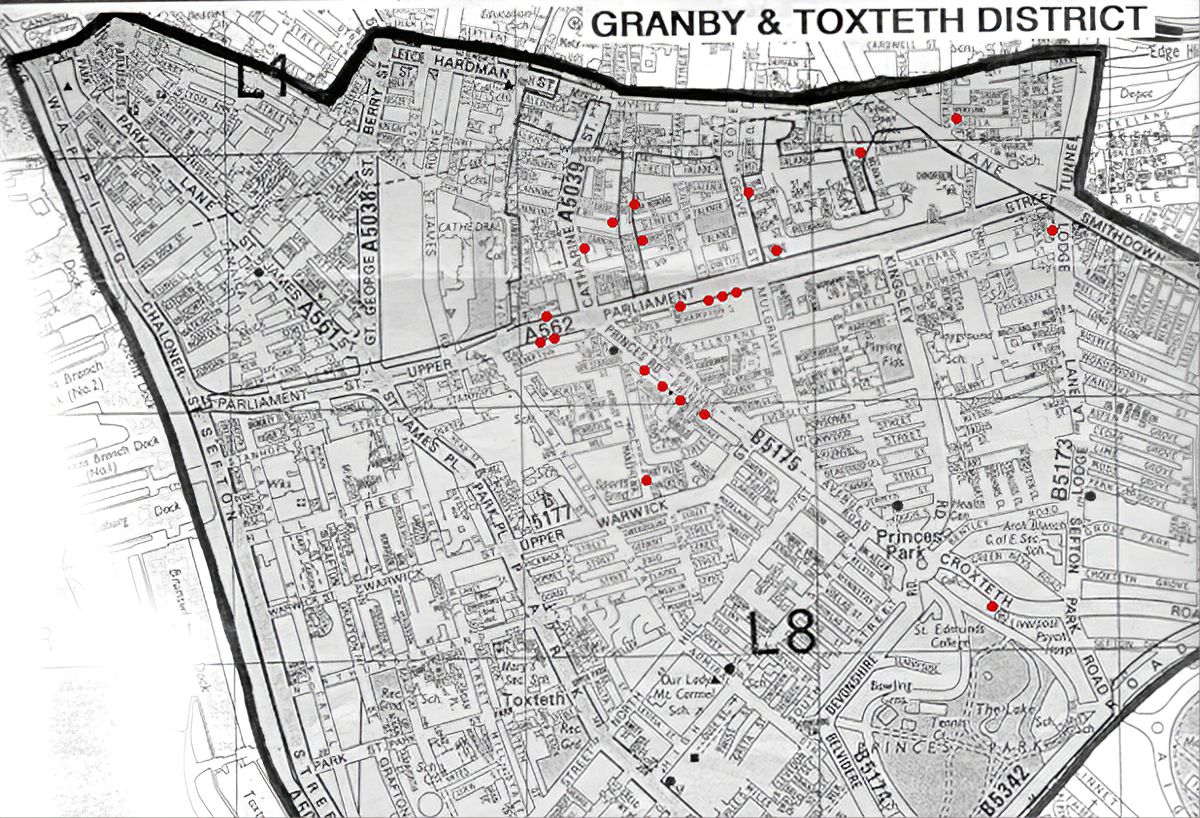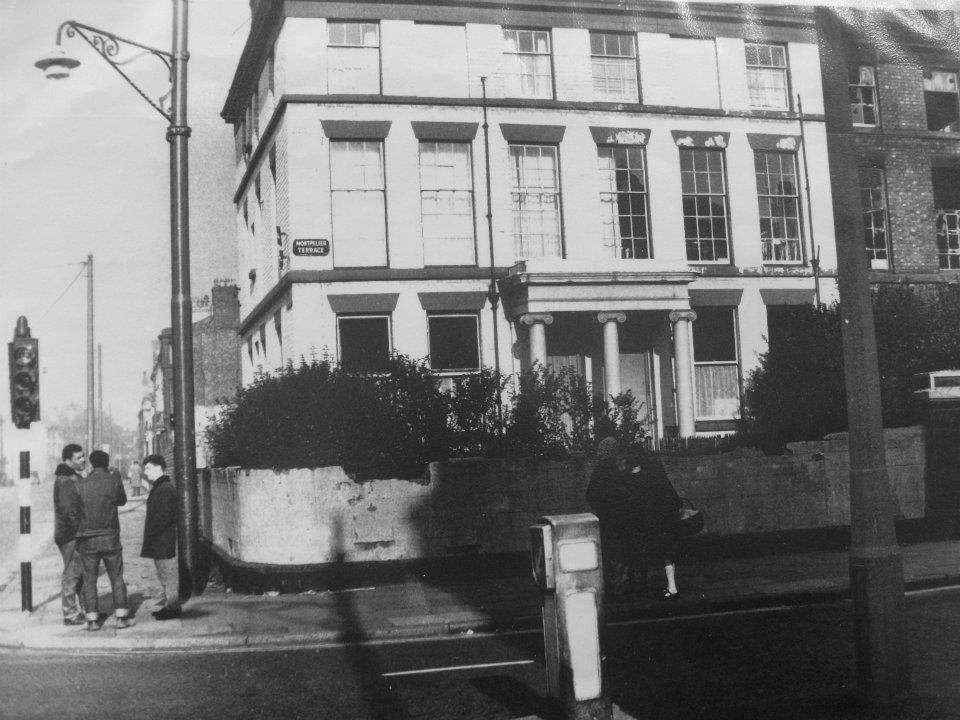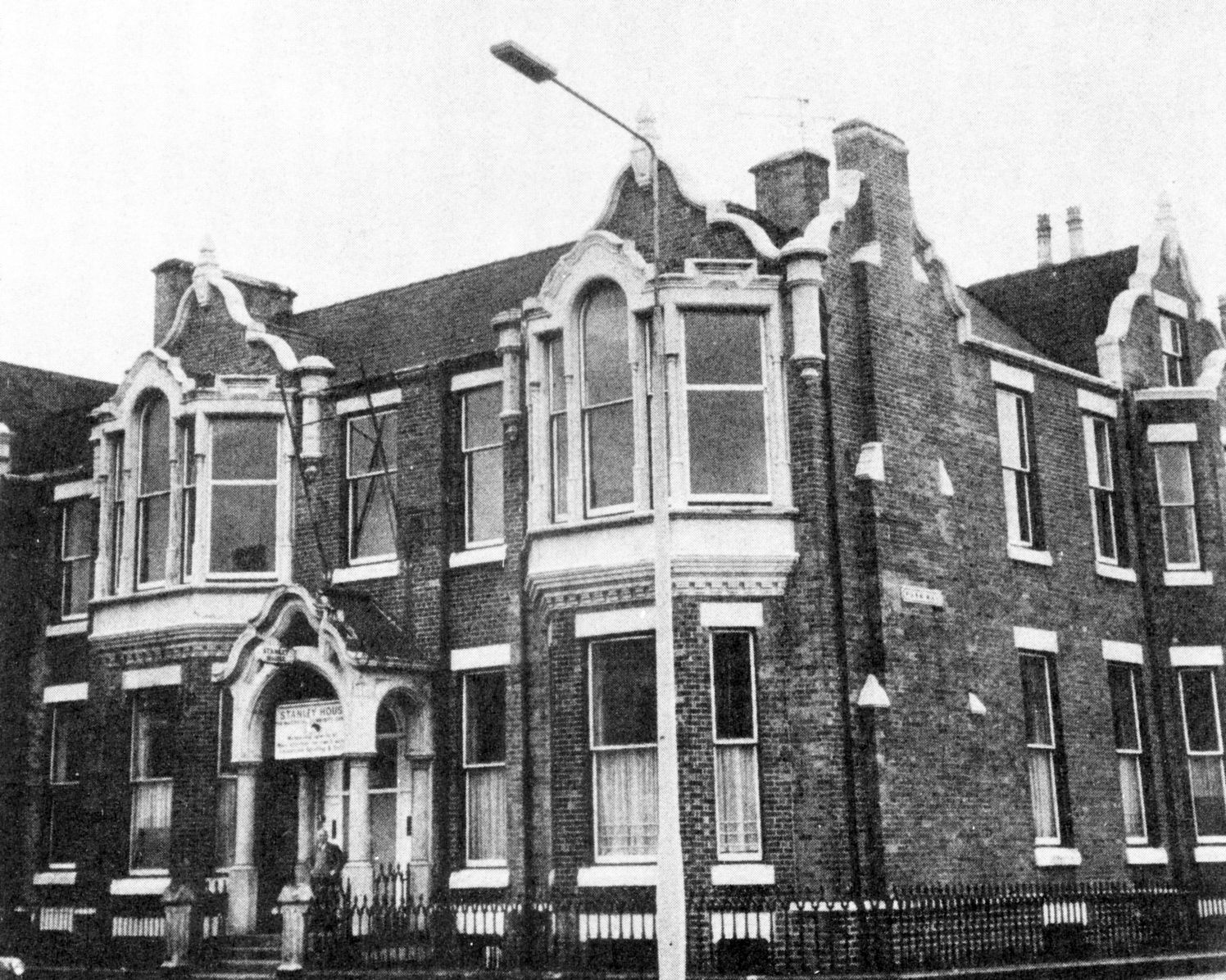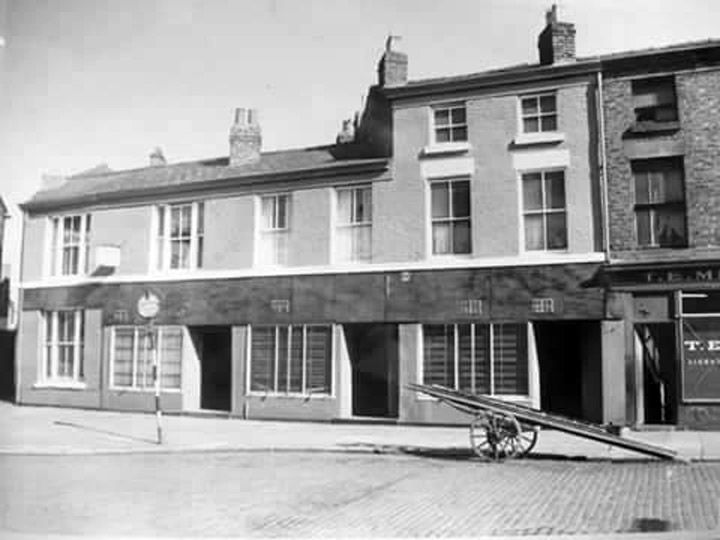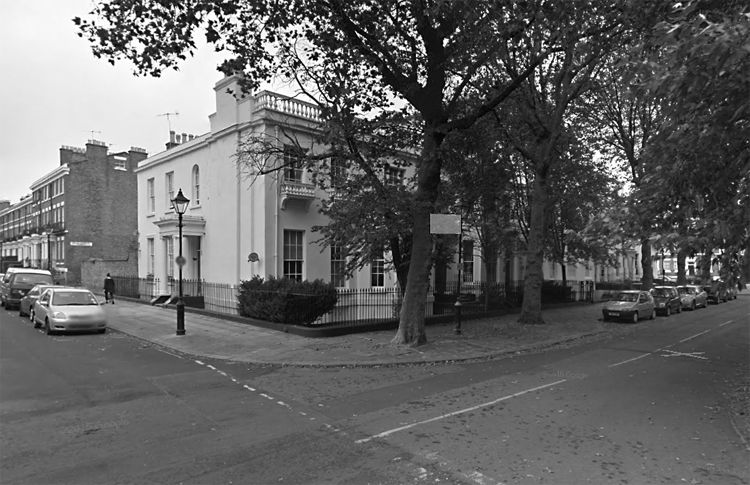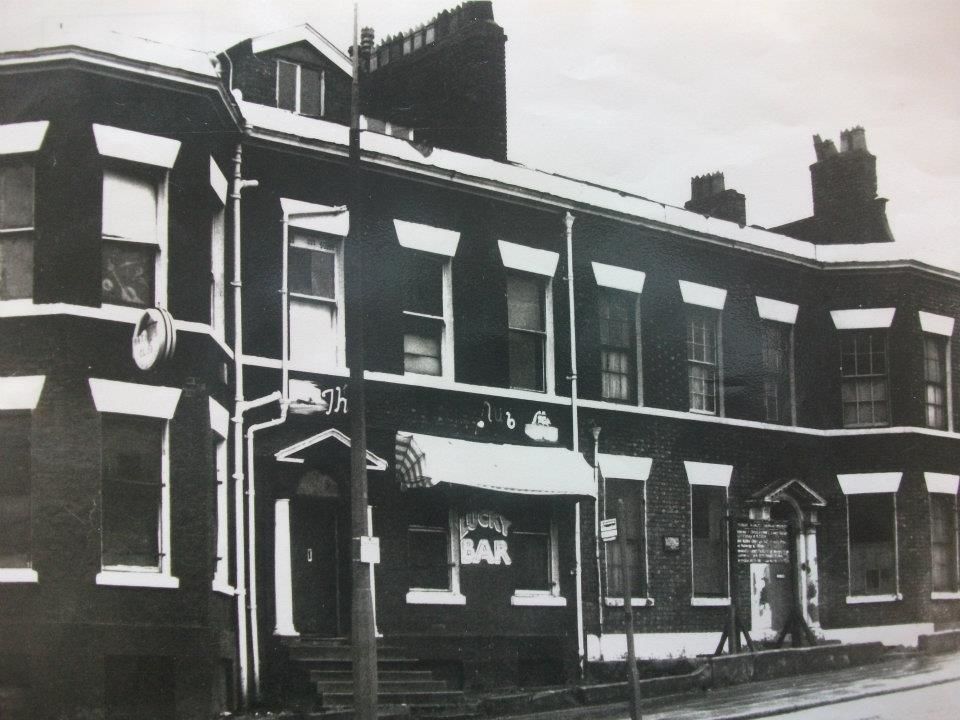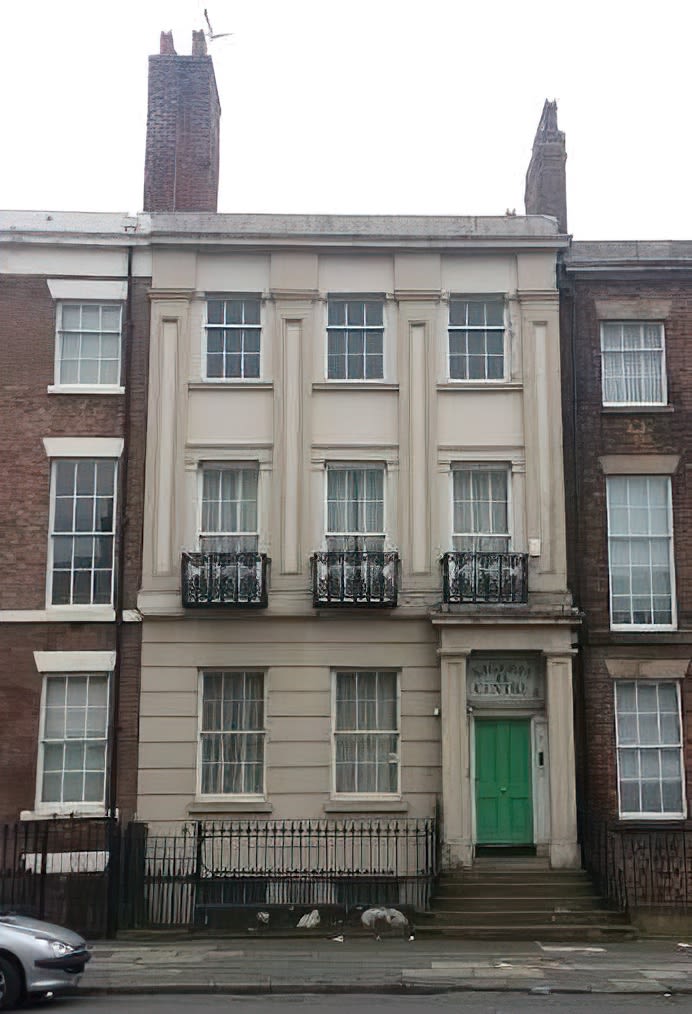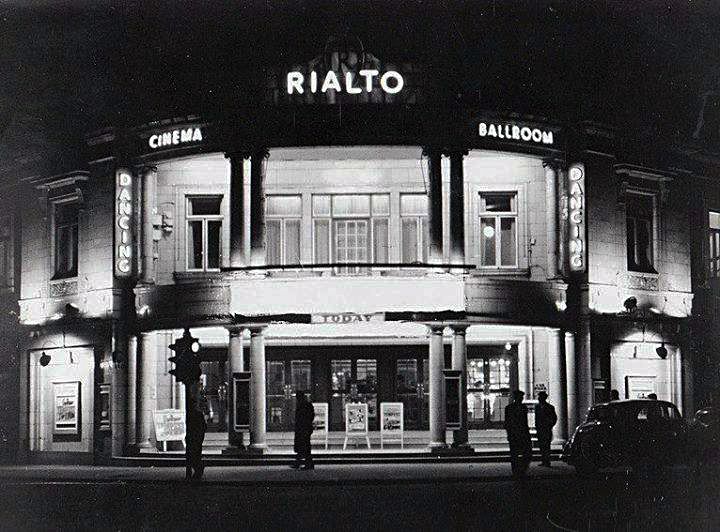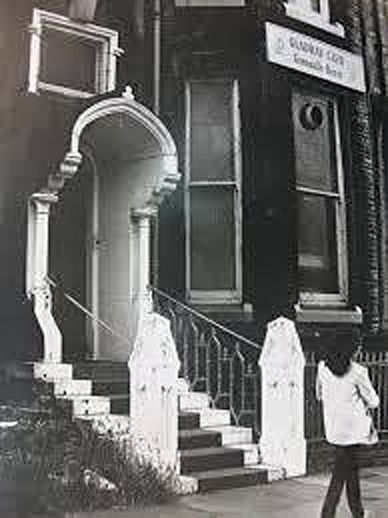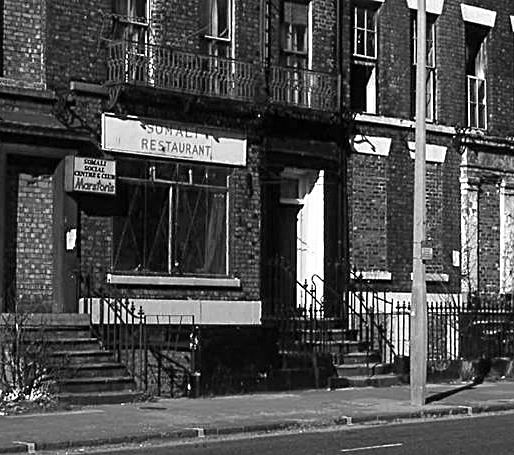 Toxteth musicians , Bands and personalities...
"We were parochial but knew instinctively that, overall, the sound was unique to Liverpool." ...George Roberts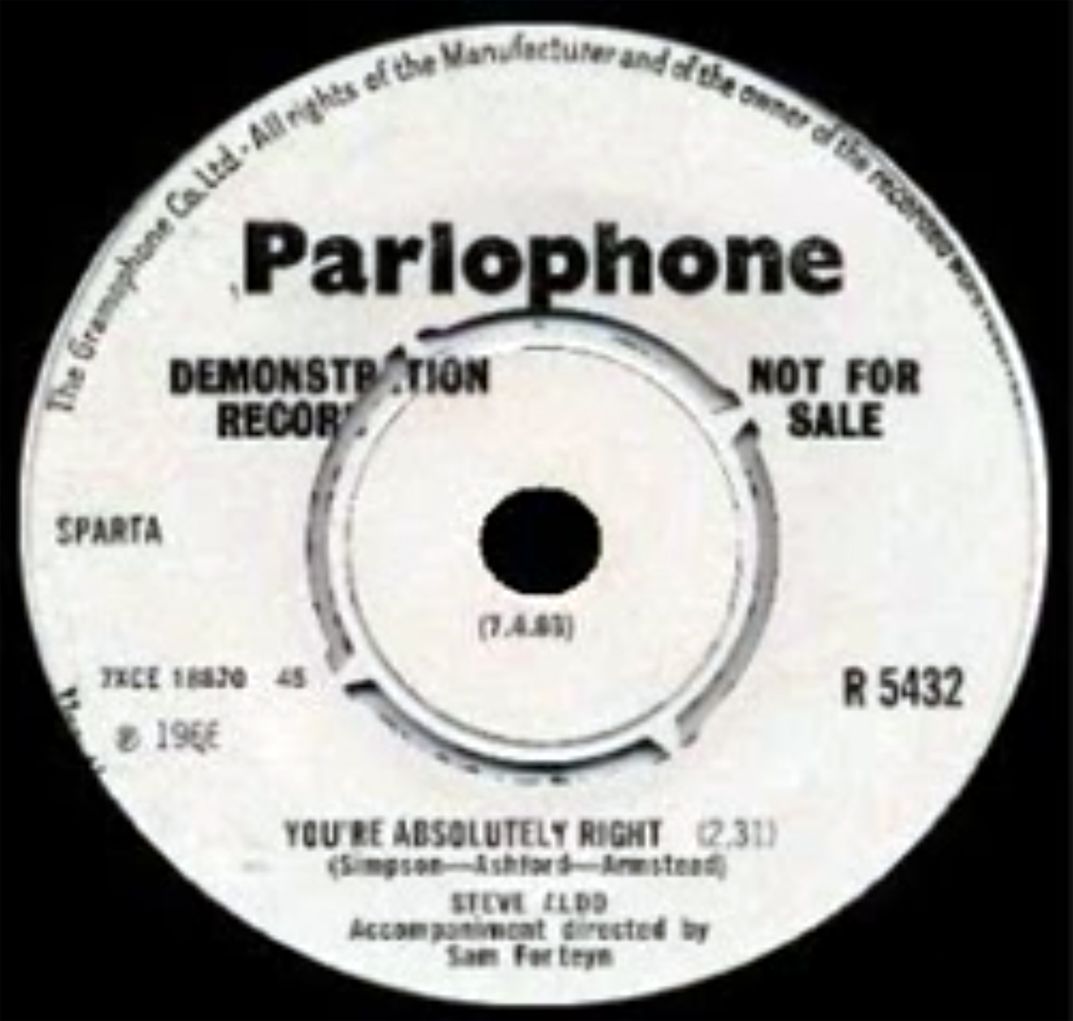 Harold "Lord Woodbine" Philips
"There was a young man from Trinidad who went to England on the celebrated Empire Windrush ship. He played steel pan and sang calypso. He helped build the creative counter-culture that put Liverpool 8 on the post-World War 2 art map. He was the first singer-songwriter the Beatles ever met. His name is rarely repeated, though a legend in his own right. This is the story of the Black Beatle"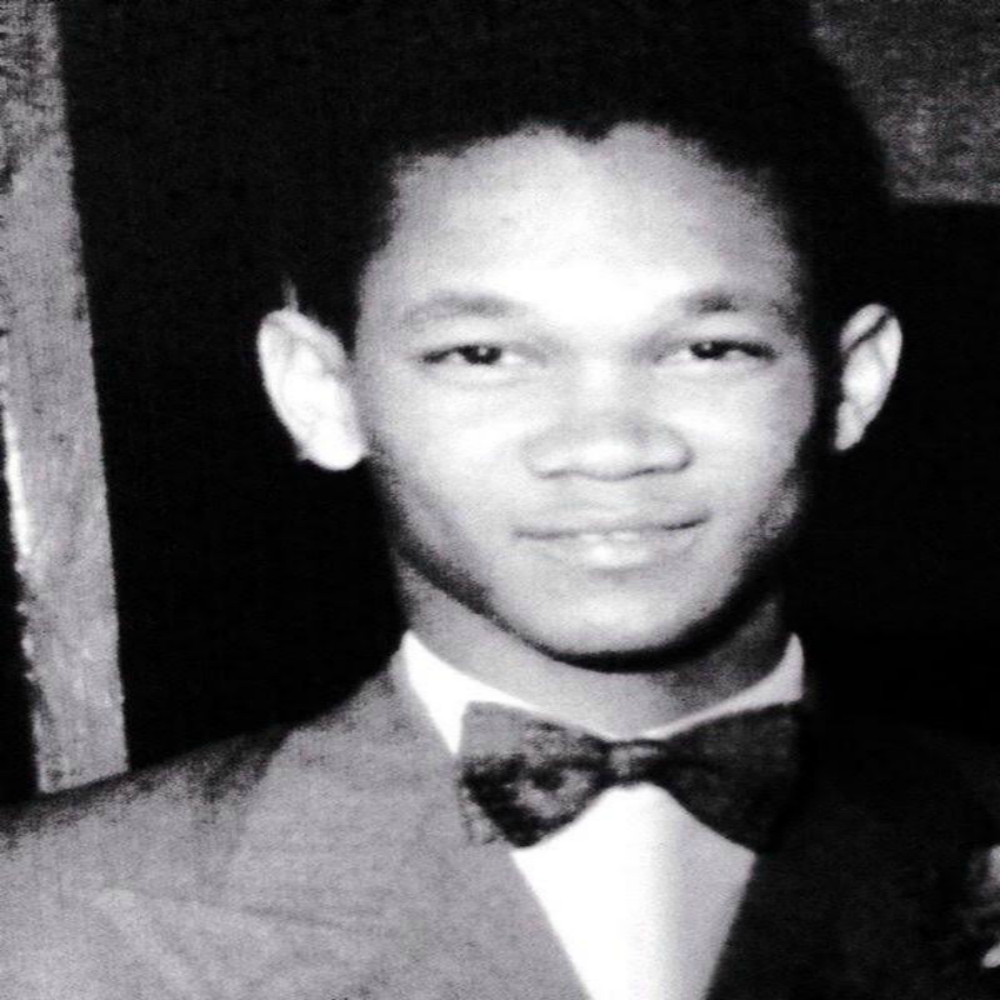 Phillips, Harold Adolphus
known as LordWoodbine (1929–2000), calypsonian and music promoter, was born on 15 January 1929 in Laventille, Trinidad, the fifth of the seven children of James Phillips, a Venezuelan-born butcher, and his wife, Edna, who was originally from Grenada. Phillips was raised and educated in Laventille but with few available opportunities he lied about his age and enlisted in theRAF in 1943, aged just fourteen. After training at Burtonwood, Lancashire, Phillips returned to Trinidad in 1947. In Laventille he began performing calypso on street corners; with few locals able to afford newspapers, his songs provided commentaries on topical events. In June 1948 Phillips returned to England on the EmpireWindrush. Two older Trinidadians on board were also calypsonians: EgbertMoore (known as Lord Beginner) and Phillips's friend Aldwyn Roberts (known as Lord Kitchener), both of whom became popular calypso musicians in post-war Britain. Phillips's own sobriquet derived from one of his songs, which included characters named after cigarette brands (including Woodbines),and like lords Beginner and Kitchener marked his distinction as a calypsonian. In London, Phillips stayed initially with fellow Windrush migrants at the deep shelter, Clapham South, before finding work as a machinist at theWellington Industrial Hostel, Wellington, Shropshire. He formed a band, Lord Woodbine and his Trinidadians, and was among the first calypsonians to tour England. At a talent show he met Helen (known as Ena) Agoro (1928–2000), the daughter of Thomas Agoro, a Liverpool steamship fireman. Ena performed jazzsongs and became the vocalist for Phillips's next band, the Cream of Trinidad. They were married on 19 November 1949 at St Michael in the City Church, Liverpool, and settled in the Toxteth area where they raised a son and seven daughters. During the 1950s Phillips worked as a railway engineer, carpenter, decorator, gardener, builder, electrician and lorry driver. He also opened a drinking venue in Liverpool, the New Colony Club. In the evenings he sang calypso and played the guitar in local clubs, and in 1955 formed one of Britain's earliest steel bands, the All Caribbean Steel Band. An occasional member was Winston'Spree' Simon (1930–1976), who in 1951 had introduced "Steelpan" to Britain with the Trinidad All-Stars Percussion Orchestra. Woodbine played tenor pan and made steel pans from oil drums and bamboo wood. In 1958 the band took up nightly residence at Liverpool's Jacaranda coffee bar, owned by local entrepreneur Alan Williams.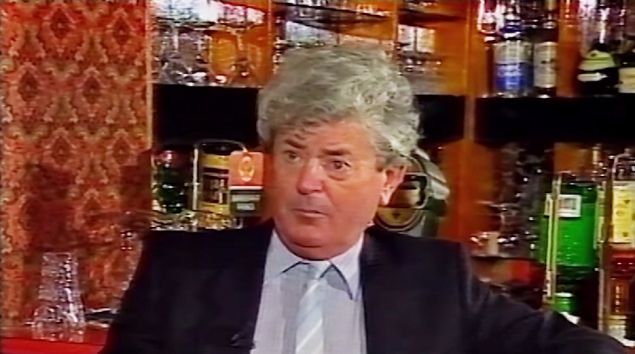 Phillips was an early promoter of the Beatles, who, as teenagers, attended performances by the All Caribbean Steel Band. John Lennon and Paul McCartney also socialized with Lord Woodbine, the first singer-songwriter that the young musicians had met, and such was their interest that they were briefly dubbed 'Woodbine's Boys'. The Beatles, then performing as the Silver Beetles, occasionally played the Jacaranda on Mondays, the night on which Woodbine's band did not perform. In1960 Phillips and Williams opened a strip-club, the New Cabaret Artists' Club, where the Beatles, among others, provided musical entertainment. In the same year the All Caribbean Steel Band broke up and Phillips followed them with a new group, the Rhythm Calypso Boys, who innovatively combined steel pan with electric guitars. With the Trinidadian pannist Gerald Gobin, Phillips initiated, and helped oversee, the Beatles' first trip to Hamburg, where Gobin had performed. Then a four-piece guitar group, also featuring George Harrison and Stuart Sutcliffe, the Beatles believed that guitars alone provided sufficient rhythm for their music. As a percussionist Woodbine disagreed and urged them to recruit a drummer, which led to the arrival of Pete Best in August 1960. Debates have since centered on the contribution, or otherwise, of Liverpool's black musical scene—relative to American rhythm and blues—for the Beatles' emerging sound. Hopeful of finding a German audience for English beat music, Williams and Phillips booked the Beatles to perform at Hamburg's Indra and Kaiserkeller clubs. Accompanied by Alan Williams, Phillips drove the band to Hamburg, stopping for a group photograph at the Arnhem military cemetery, Oosterbeek. Lord Woodbine also shared the stage on their first night in Hamburg where, between August and December 1960, the Beatles developed markedly as live performers. In 1961 Phillips became the manager of another of Williams's Liverpool clubs, the Blue Angel. Following a dispute over fees owed to Williams the Beatles severed their ties with their former agent, and in November signed Brian Epstein as their new manager. About 1962 the band's members also lost contact with Lord Woodbine. Phillips was reluctant to profit from his involvement with the group, and his role in their development—like his own musicianship—has been largely neglected in Beatles literature, though his contribution was recognized by McCartney in Geoff Wonfor's 1997 documentary film of the Beatles. In 1992 Phillips was offended to discover that he (and Williams) had been air brushed out of a version of the Arnhem photograph, then on display at the Liverpool Playhouse. The omission later prompted Phillips to speculate whether 'the great Beatles publicity machine didn't want any "Black man" associated with their boys' (The Observer, 2 Aug 1998).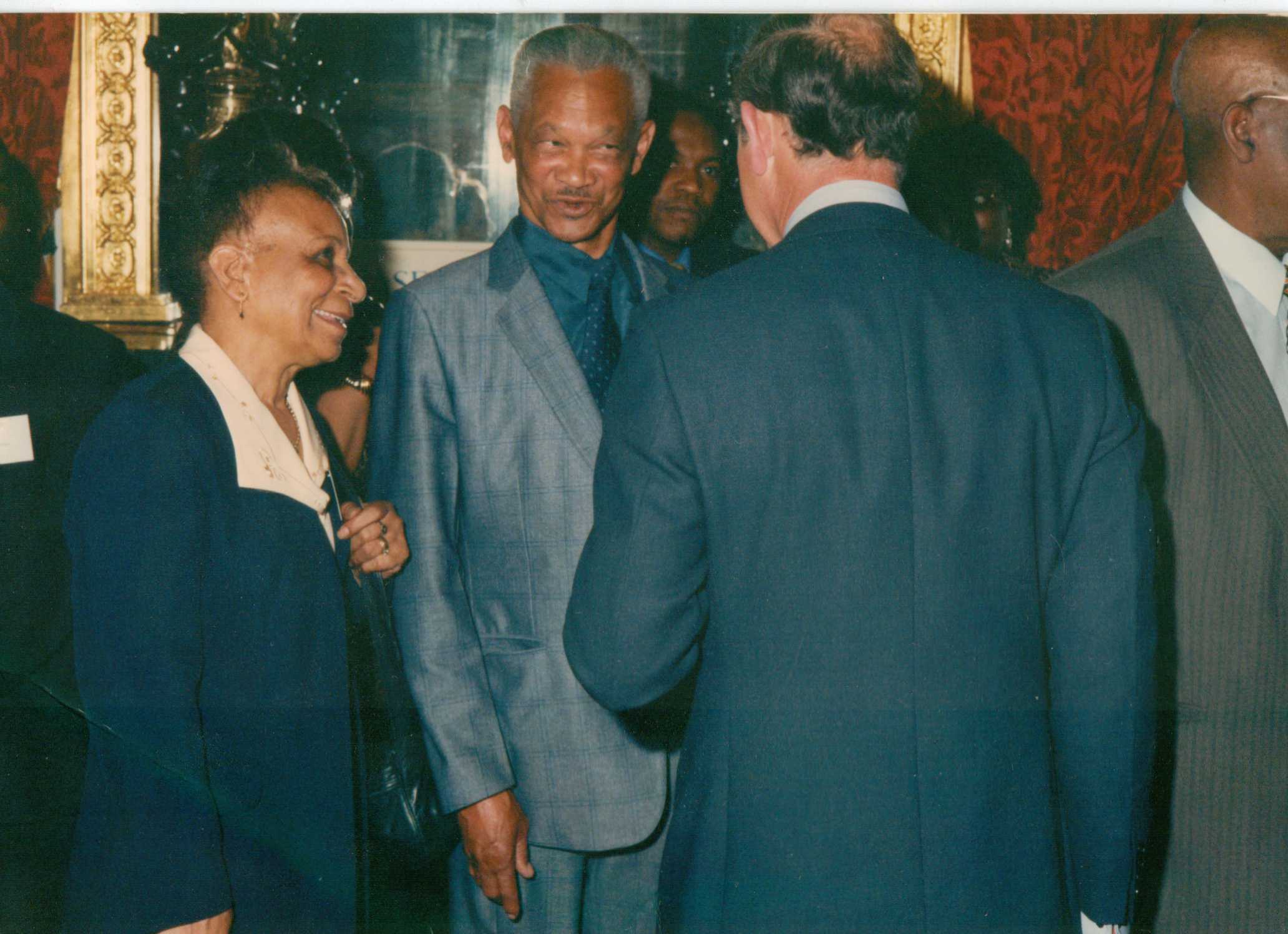 In the early 1960s Lord Woodbine continued to perform as a pannist and calypsonian, and in July 1965 he led the All Caribbean Steel Band on the ITV television talent show Opportunity Knocks.
In 1969 he posed as the model for Arthur Dooley's sculpture The Resurrection of Christ, which adorns Princes Park Methodist church, Toxteth.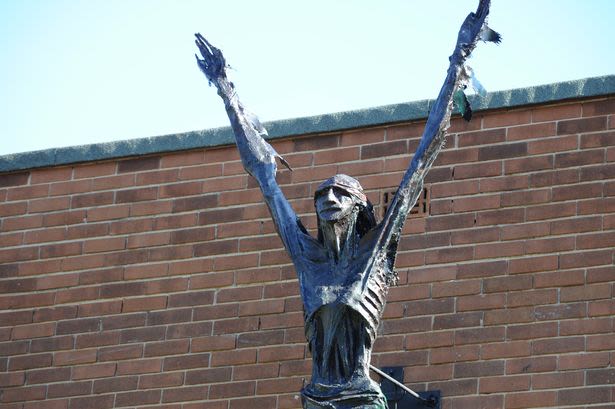 Until the 1990s Woodbine ran a second-hand shop, repaired clocks, and taught carpentry. Although he ceased performing in clubs about 1980, he occasionally performed calypso at Pee Wee's Barber's Shop, Liverpool 8. In 1998, to mark the fiftieth anniversary of the Windrush voyage, Phillips returned to Trinidad with the journalist Tony Henry, who recorded a radio documentary of his life story. Henry's interviews with Phillips and his circle, which were also published in The Observer, brought him to a wider audience. Unlike his fellow Windrush calypsonians, lords Egbert and Kitchener, Lord Woodbine did not record his music. However, his influence has been recognized by later musicians, among them Brother Valentino, whose historical calypso 'Where Kaiso Went' (2006) distinguishes Woodbine as a calypsonian, steel pan player, and mentor to the Beatles. Harold Phillips died, with his wife, in a fire at their home, 3 Carlingford Close, Toxteth, Liverpool, on 5 July 2000. He was buried at the city's Allerton cemetery.
James McGrath (Oxford Dictionary of National Biography)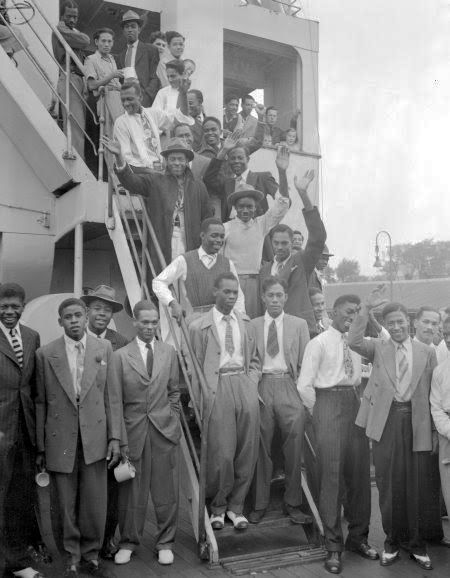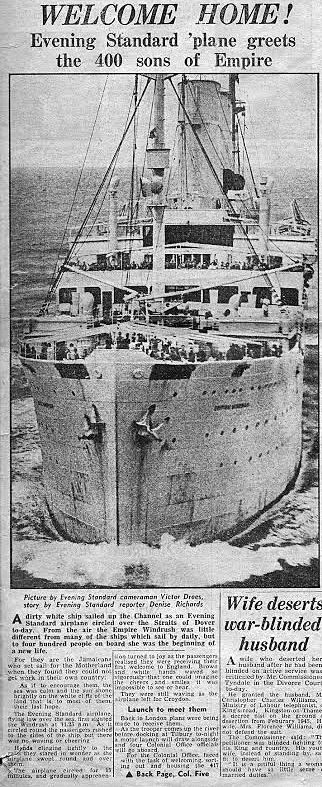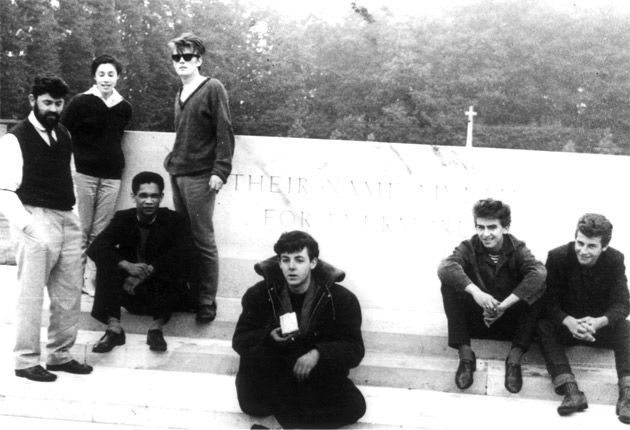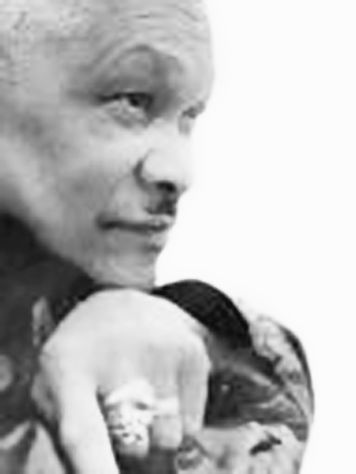 Derry Wilkie (1941 - 2001)
A dynamic young black singer from the Dingle, Derry Wilkie was born in Liverpool on 10 January 1941.His big break came in late 1959 when a group from Huyton called the Hy-tones, featuring Howie Casey on tenor sax was appearing at the Hall. Bob Wooler asked them if Wilkie could join them on stage for a couple of songs. They were impressed and despite having two singers already he soon became their lead vocalist.Howie Casey: Derry came up and he was doing Little Richard, which was right up my street because prior to that we didn't have a singer who could get down to that sort of stuff. That was great, so we asked Derry to join the band. Inspired by Danny and the Juniors, they changed their name to Derry Wilkie and the Seniors in early 1960, and they appeared regularly at all the major Liverpool venues including the Jacaranda, whose owner Allan Williams,booked them for the Liverpool Stadium Show with American rock 'n' roller Gene Vincent on Tuesday May 3 1960.
As Derry and the Seniors they began to play at most of the local venues for promoters such as Charlie McBain,Wally Hill and Brian Kelly. Casey remembers both of Wally Hill's venues (Holyoakeand Blair Hall) as being 'quite violent': I vaguely remember the bouncers who wore black leather sort of gloves and white shirts, black trousers, black leather - and they had truncheons, or whatever.They used to circle the hall while the people danced and there was always a fight and they'd jump in and people would get kicked downstairs and there was blood and stuff everywhere. A few things like that went on.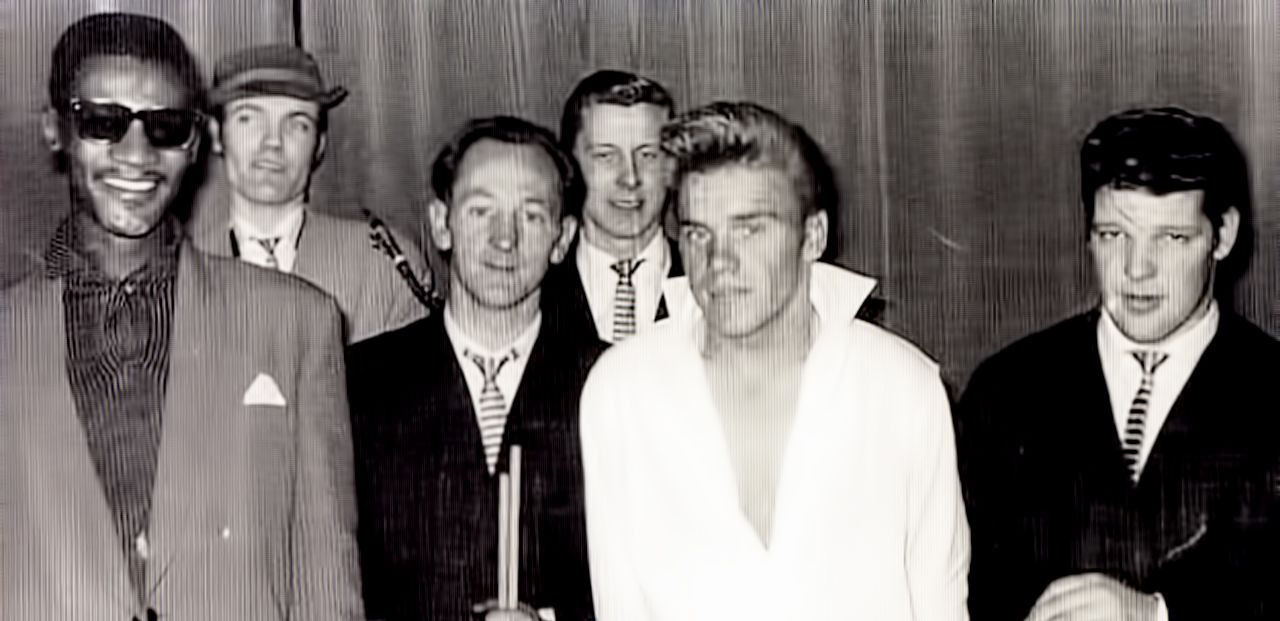 As my American friend, AL Aronowitz put it; I'm the first spade singer in town.Four and a half years ago I started singing with a group called THE SENIORS. Great boys, fab musicians who were very highly rated among groups.We were playing for some time; we were popular; we even held our own against THE BEATLES in those days – we were good friends.We were the first group to go to Germany – Hamburg, you know. We didn't know what we were starting – we slept in the gutter to do that.And the Seniors were the first group from Liverpool to make a record. Bit proud of that, even if it didn't get anywhere.We got so fed-up of people taking advantage of us that we packed up as the Seniors.It was heartbreaking coming back to town after that. You do have your pride, you know what I mean.Spent a great six months with a group called THE PRESSMEN because BILL HARRY started me singing again. Great group, great sound. History repeated itself, we made more records – none of them got released, they weren't commercial enough, they were rhythm and blues.Hit hard times again with the Pressmen – split up again. ..Derry Wilkie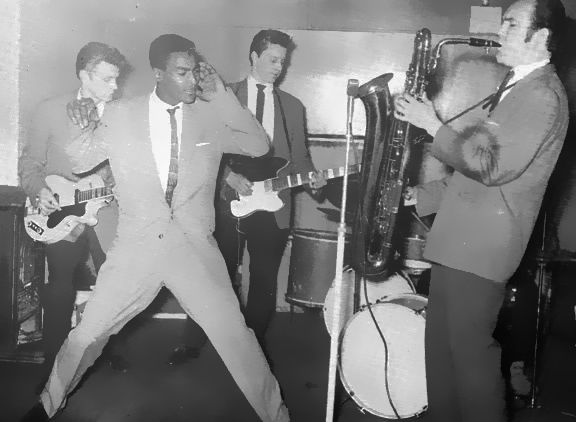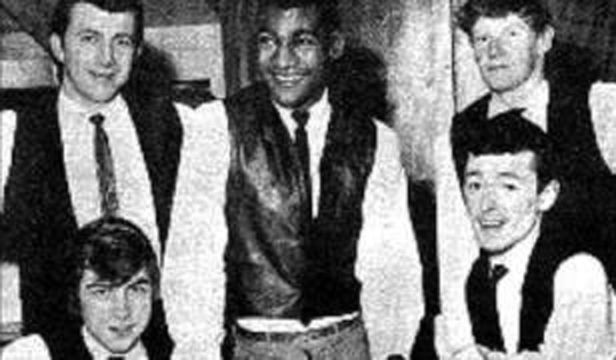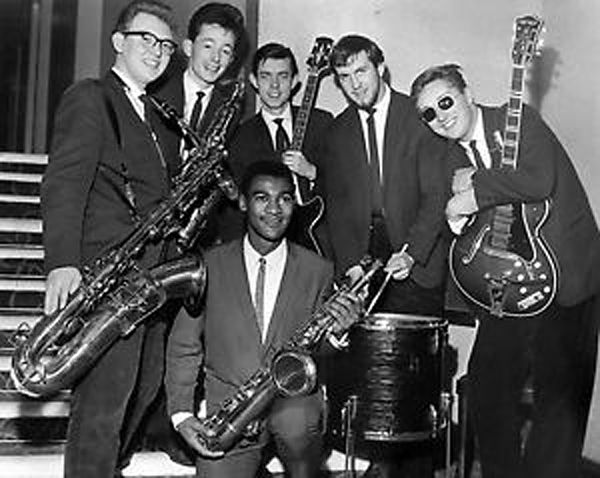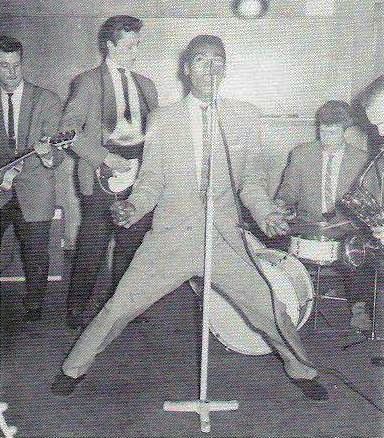 Steve Aldo
"It was our music, but it had been taken over by the establishment, it had become the property of other people"...Steve Aldo
In a different reality, Steve Aldo -- born Edward Alban Jean-Pierre Bedford -- might've been another Steve Marriott, at least based on his single "Baby What You Want Me to Do." By any objective standard of the time.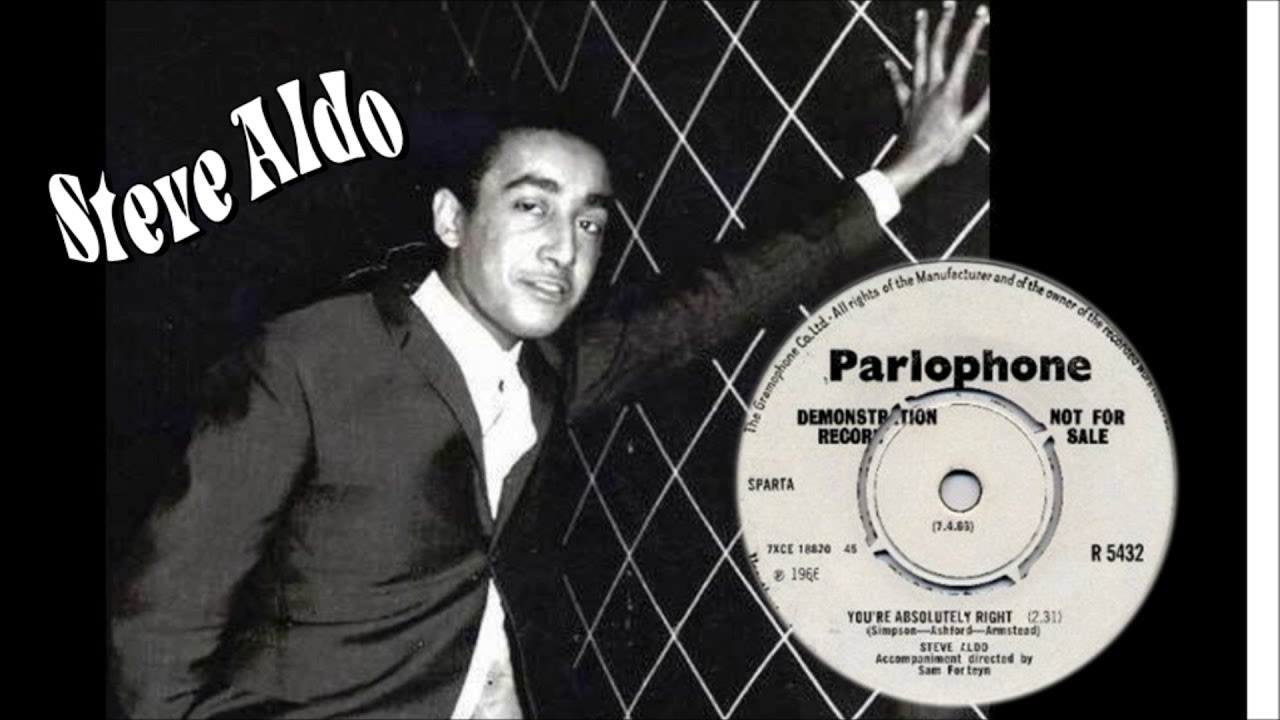 He had what it took in terms of pipes and authenticity and was in demand by different Liverpool bands for much of the 1960s, even long after his chances of recording success seemed to have passed him by. A veteran of various Mersey-side bands including Howie Casey & the Seniors, Kingsize Taylor & the Dominoes, the Challengers, the Noctunes, the Krew, and the Griff Parry Five, Steve Aldo cut a truly original and unusual version of the Big Joe Williams blues standard, with some daring (and convincingly mournful) shouted flourishes and a subdued background.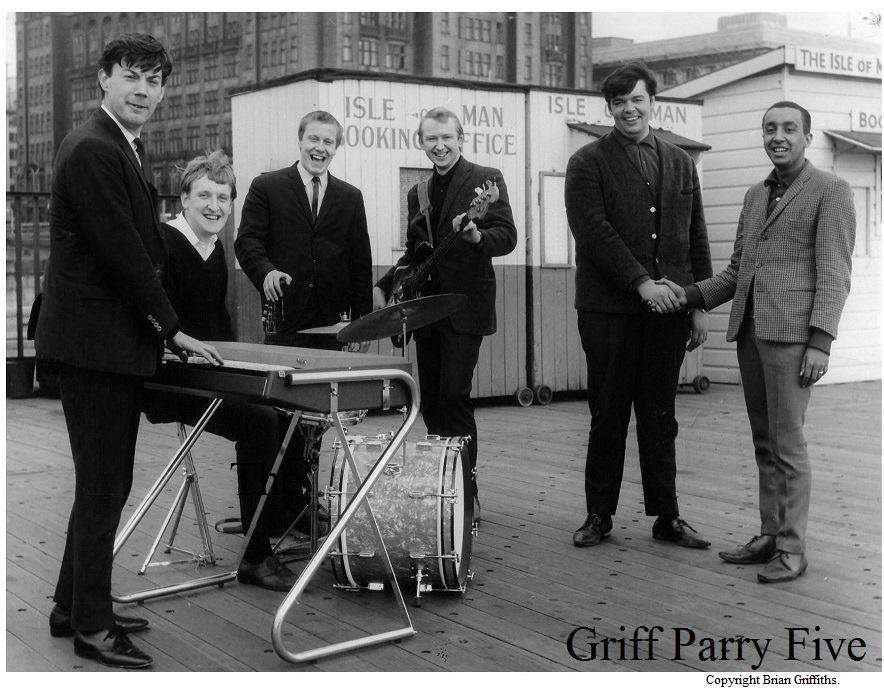 Unfortunately, he left little mark on the recording world and passed through the lineups of the Fairies and the Fix (a heavily Stax/Volt-influenced Liverpool band that, by some accounts, included former Searchers drummer Chris Curtis) before disappearing from pop music along with his most impressive voice. ...Biography by Bruce Eder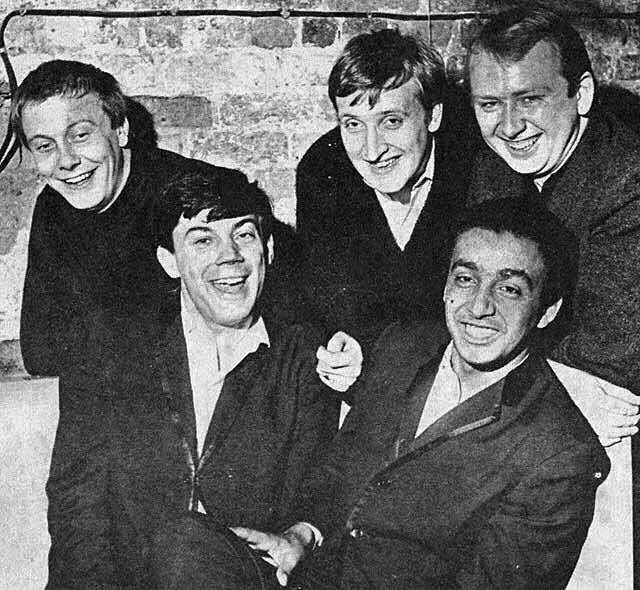 He fronted the Challengers in Liverpool before his move to The Star Club, Germany to sing with Kingsize Taylor & The Dominoes and The Griff Parry Five. Friends with the Beatles, Steve Aldo was in huge demand for much of the 1960's. In 1964, he was offered a solo deal by Decca Records covering Marvin Gaye's "Can I Get a Witness" and released his single "Baby What You Want Me to Do."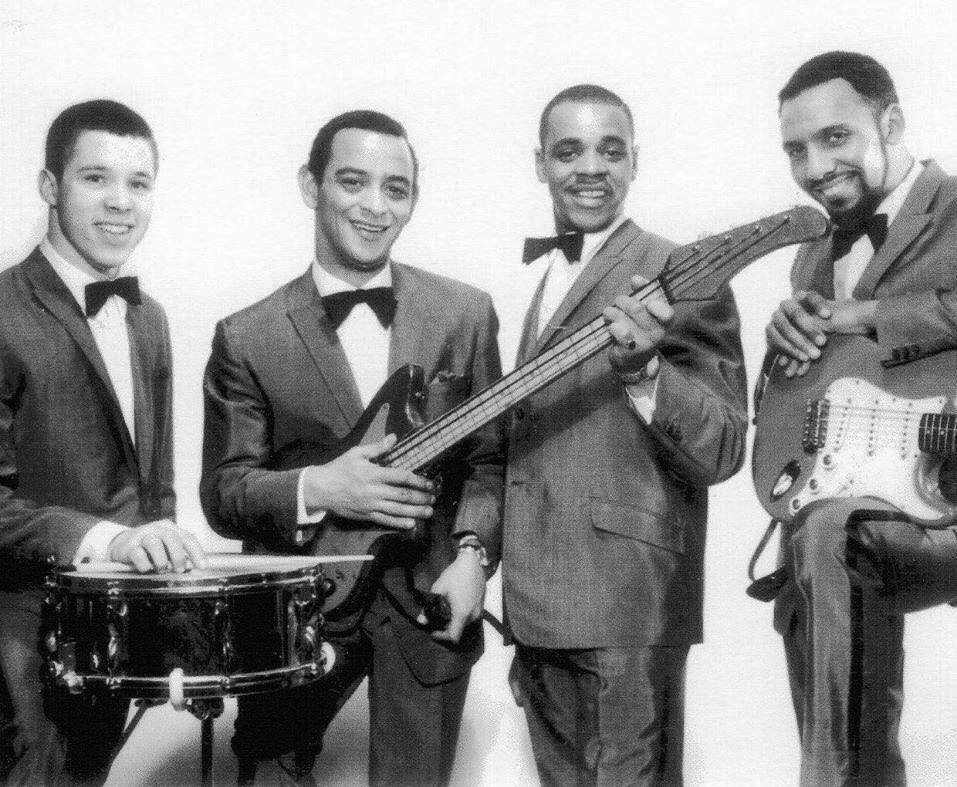 "There was a flavour of every type of music when we were playing, and people enjoyed that and came down to listen, and perhaps took something away from it and used it themselves. So I think that, that way, we influenced many people in Liverpool, and if we can be remembered for that, then it's ok" ...Odie Taylor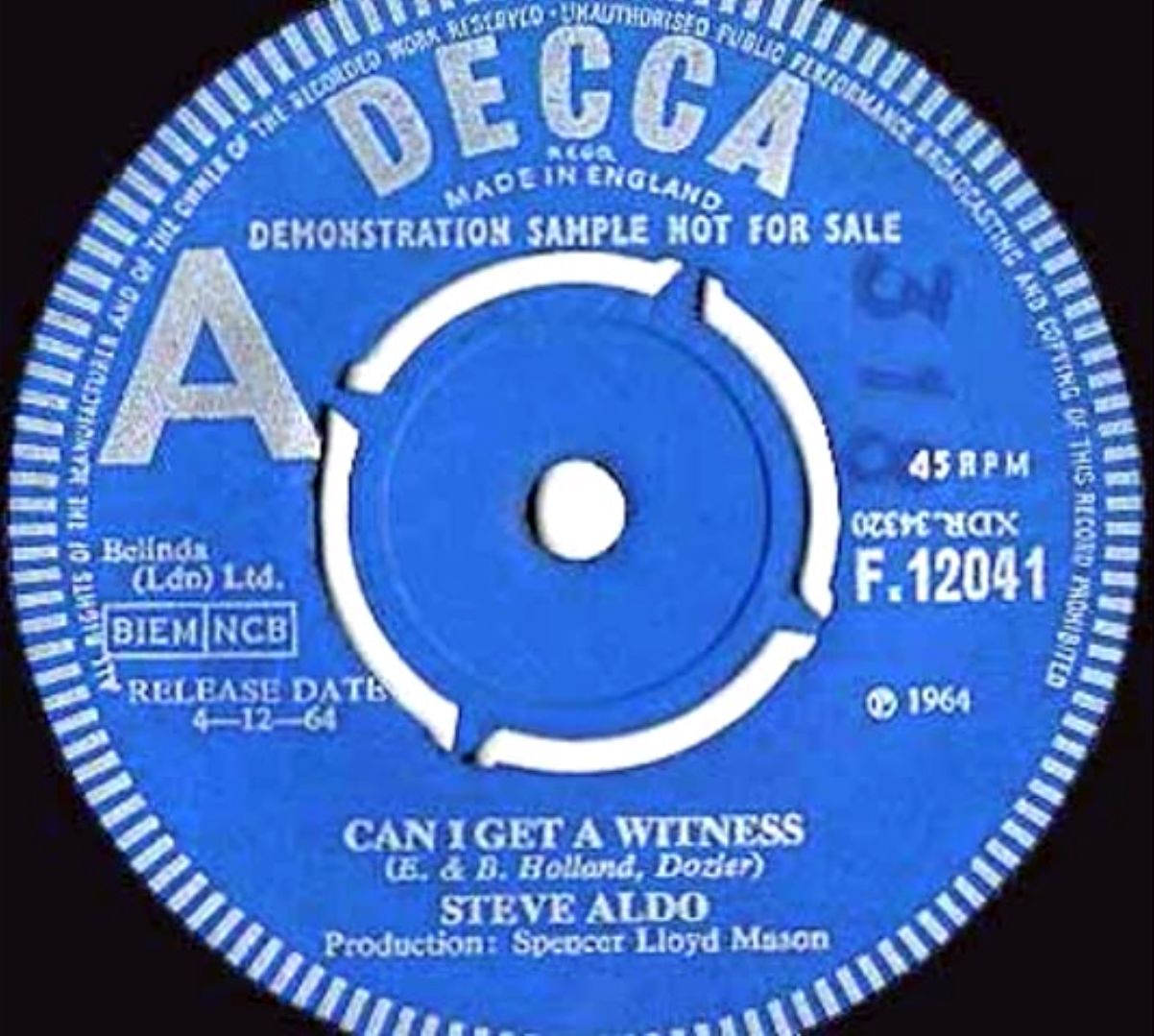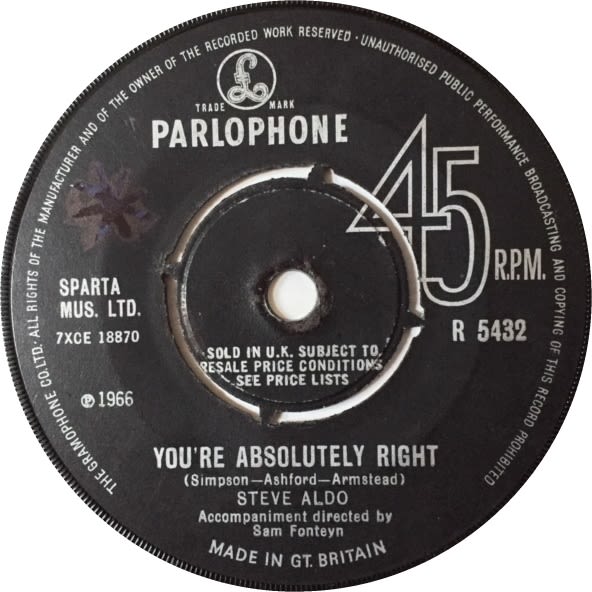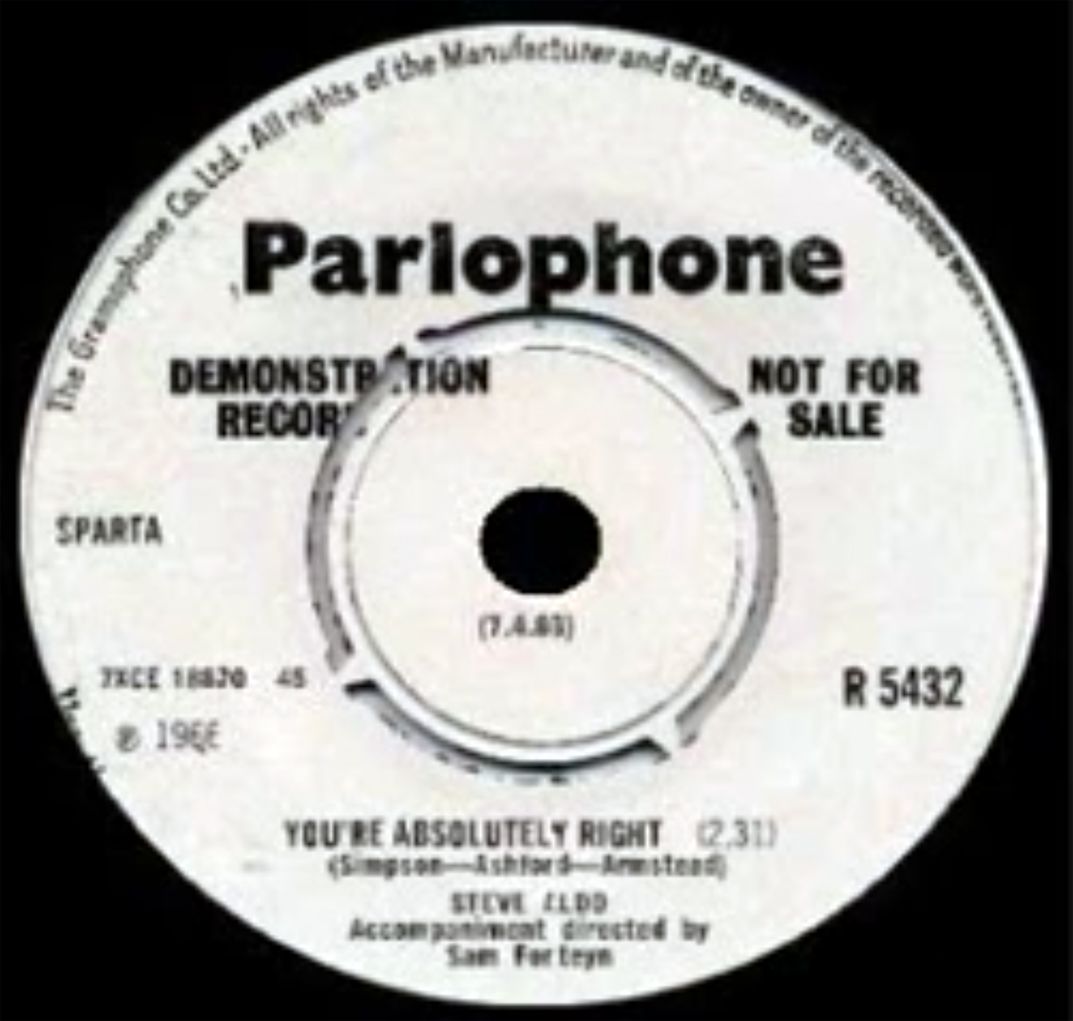 The Chants
The Chants evolved in the Liverpool 8 district of Liverpool, the Toxteth area, which they felt was totally isolated from the rest of Merseyside, part of it being almost a Liverpool equivalent of Harlem, where the black community had their own cultural influences. The music the Chants listened to was reflected in their own cultural heritage as they were brought up on what was to become known as R&B, which was introduced to them by the black GI's who came to Liverpool 8 from American bases such as Burtonwood. This included doo-wop recordings by outfits such as the Del Vikings, along with the music of artists such as Johnny Otis and Little Richard and the Miracles – this was before these artists became mainstream and their music became the embryonic influence of the Shades, their original name.Joe and Edmund Ankrah's father was a church minister who played organ and he taught his sons how to sing in harmony. They enlisted a few of their friends to join them in forming a harmony group and rehearsed in the cellar of the Ankrah's house, initially practicing harmony with a version of Paul Anka's 'Don't Gamble With Love.'Their first approach to the Beatles was reported in an item in Mersey Beat in 1963:"Last year, Joe Ankrah and his brother Eddie joined a vocal group called the Shades, whose only appearances were in Stanley House, Upper Parliament Street. Due to the fact that a rock 'n' roll group in London had the same name. The group decided to call themselves the Chants."Joe went along to the Tower Ballroom during an appearance of Little Richard. There he met and had a chat with Paul McCartney, who asked him to bring the group to the Cavern one lunchtime for an audition.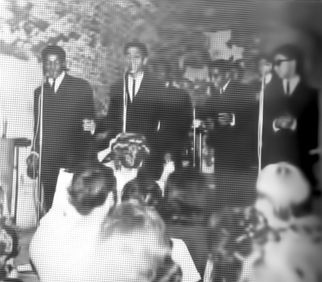 The Beatles liked the group so much that they provided backing for them on a number of appearances."In fact, when they turned up at the Cavern for an audition but didn't have a backing group, the Beatles offered to provide backing for them, but Brian Epstein objected. John Lennon overruled him and the Chants made their Cavern debut on Wednesday 21 November 1962, with the Beatles providing their backing.The group's leader, Joe Ankrah, wanted to form an American-style vocal group and the Chants were his third attempt. The other members were Edmund Ankrah, Nat Smeda, Alan Harding and Edward (Eddy) Amoo."Joe first met Paul McCartney at the Tower Ballroom, New Brighton on 12 October 1962. He 'blagged' his way into Little Richard's dressing room after the concert and Paul spotted him leaving. Paul wanted to find out who he was and was fascinated when Joe told him about being part of an acappella group. He then gave Joe a note, signed by himself, for the Chants to produce at the door of the Cavern when the Beatles returned from Hamburg. They did this, turning up for one of the lunchtime sessions. They waited for the Beatles to come off stage and 'waylaid' them when they left the dressing room as the gig emptied. Paul introduced them to the rest of the group and then beckoned them onto the stage.
Eddie Amoo recalls, "They went 'apeshit' when we started to sing. I can still see George and John racing up to the stage with their mouths stuffed with hot dogs or whatever. The invitation to make our Cavern debut was given as soon as we finished 'A Thousand Stars' for them. They insisted we perform that very night. Everything happened completely spontaneously from that point.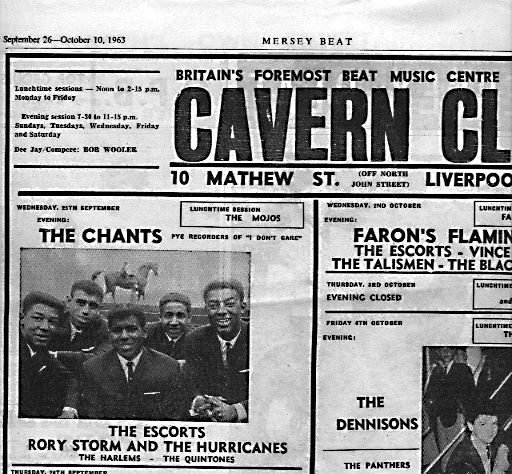 "The Beatles themselves offered to back us when we told them we'd never worked with a band before. We then rehearsed four songs with them and then we ran home to tell all and sundry that we had 'made it'!""When Brian Epstein arrived at the Cavern that night he refused to allow the Beatles to back us, but they collectively persuaded him to change his mind – and when he heard us he invited us to appear on many subsequent appearances with them."On that Cavern debut, the Chants, backed by the Beatles, performed 'Duke Of Earl', 'A Thousand Stars', '16 Candles' and 'Come Go With Me' before an enraptured audience, their set lasting approximately 20 minutes.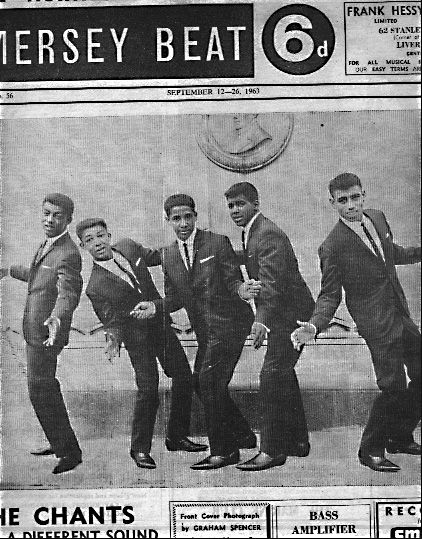 Local MP Bessie Braddock took an interest in the group as they were from her Liverpool district, the Exchange ward, and she arranged for them to be the only other Liverpool group present at the Beatles' civic reception at Liverpool Town Hall.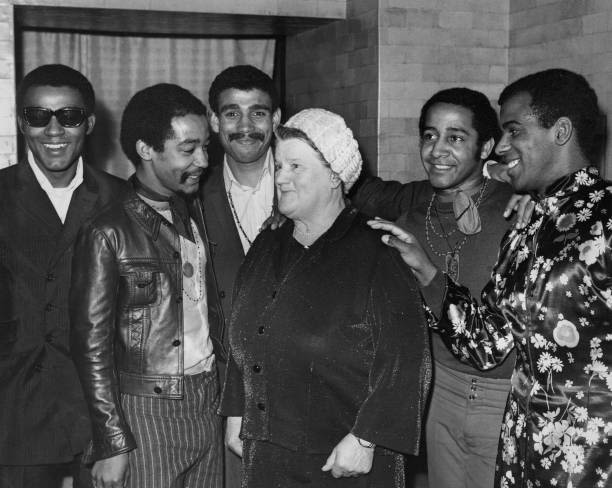 Despite his initial frustration at the Beatles agreeing to back the Chants against his wishes, Epstein took over the management of the group early in 1963, but only for a short time, and without any formal signing.
The group found him ineffectual as a manager and he agreed to release them. They then signed with Manchester agent Ted Ross, who arranged a recording deal with Pye Records. However, they were later to consider they had committed "professional suicide" by signing with Ross, although they were grateful for what he tried to do for them.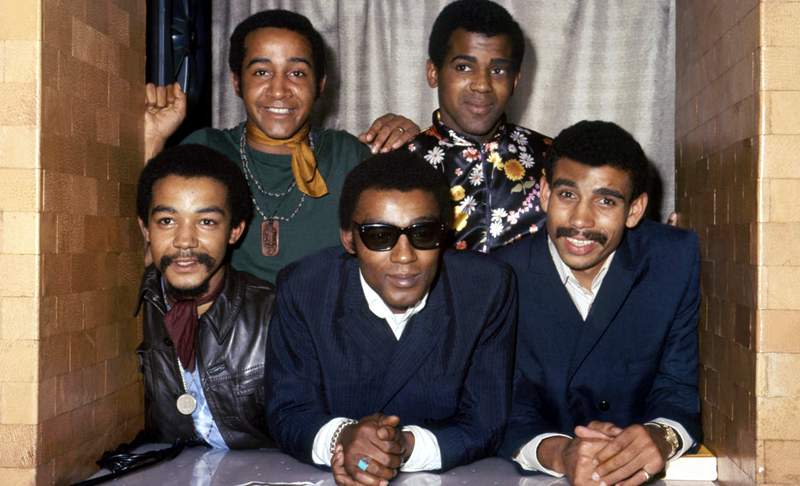 The Chants debut disc, 'I Don't Care', flipside 'Come Go With Me', was released on 17 September 1963. Their second, 'I Could Write A Book', flipside 'A Thousand Stars', was released on 1 January 1964. Their third was 'She's Mine', flipside 'Then I'll Be Home', in June 1964, and their final release for Pye was 'Sweet Was The Wine', flipside 'One Star' on 11 September 1964.
Eddie Amoo wrote 'One Star', credited to Stanley Houseman, as a tribute to Stanley House, where they'd made their first appearance. Stanley House was a social meeting place in the Toxteth area where young met old and black met white to drink, dance and play football, table tennis, snooker and generally mix together.Commenting on their period with Pye Records, Eddie comments, "They had no idea what to do with a black doo wop group; they just had no idea."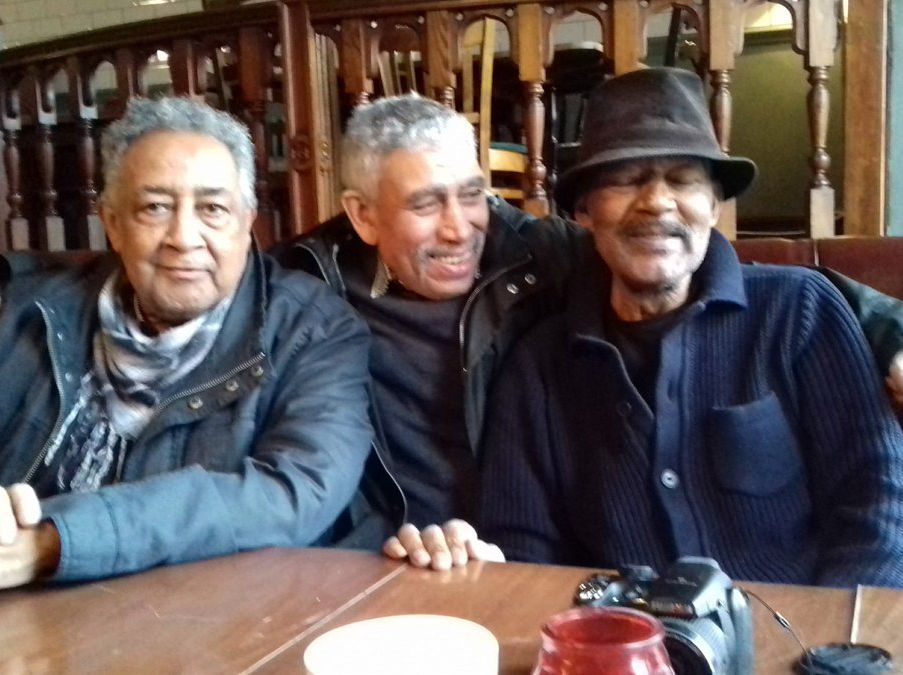 The group never found national record success, despite further releases with Fontana, Page One, Decca and RCA and strong singles such as 'Man Without A Face'. They disbanded in 1975.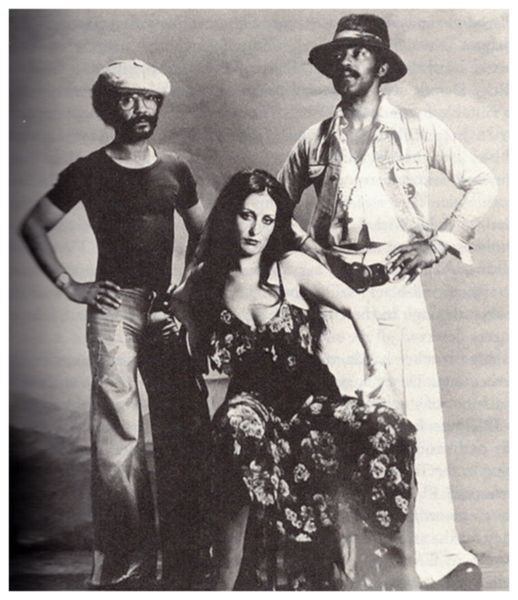 Joey and Edmund Ankrah formed another vocal group "Ofanchi" along with Joes wife Leslie and enjoyed a degree of success on the television show 'New Faces'.
Eddie Amoo joined Liverpool soul group, The Real Thing, started by his younger brother Chris and finally found UK chart success in June 1976 with 'You To Me Are Everything' which topped the charts, it also reached No. 5 on its re-release in April 1986. (Bill Harry - Birth of Mersey beat)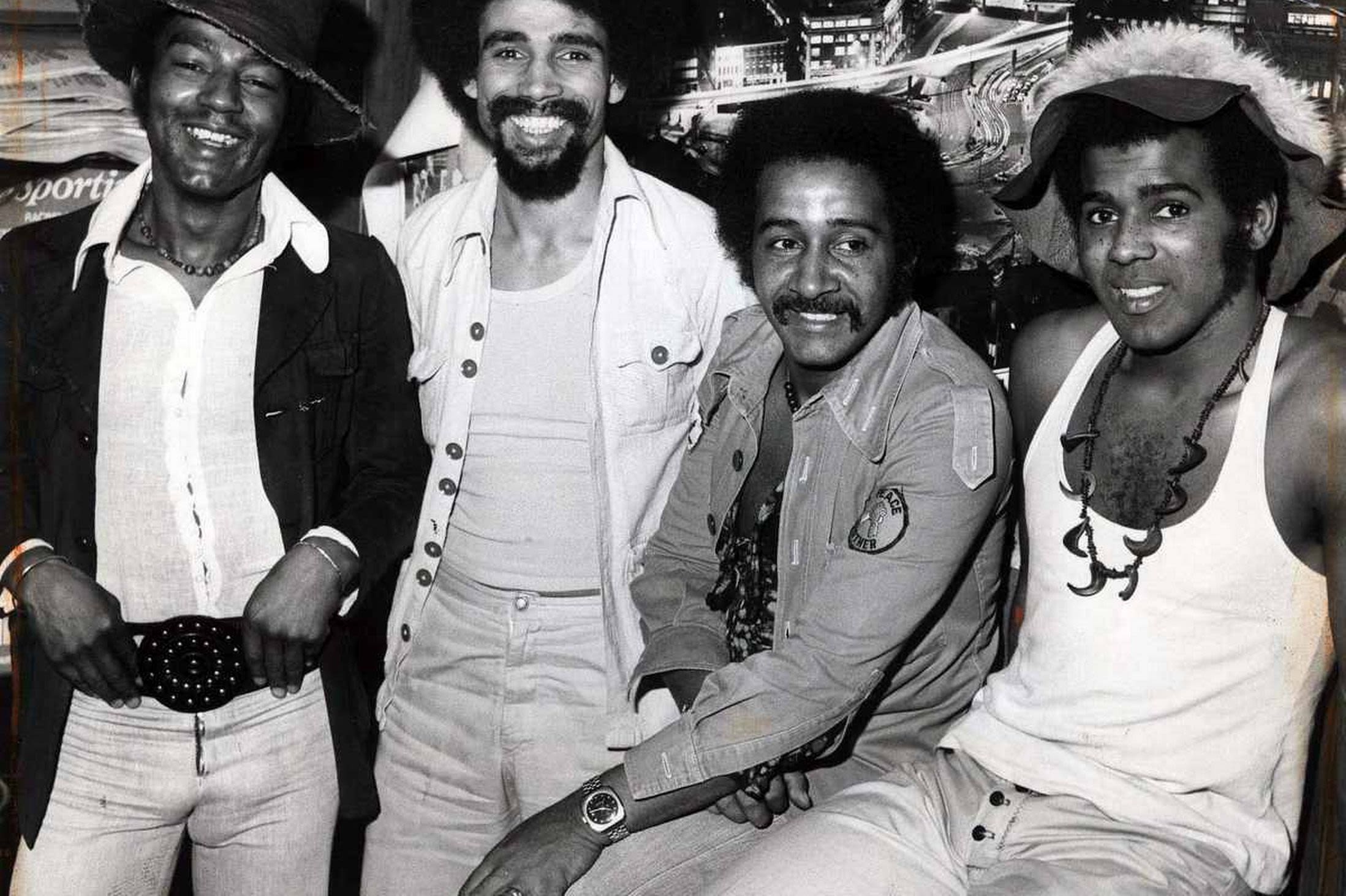 "The situation concerning the Chants, if it wasn't so serious would be laughable. Their musical arranger on Pye Records, who they signed for after leaving Brian Epstein, was later to be a co-writer of the theme tune to "Neighbours." In the UK, there were no Motown, Stax, Atco equivalents, so Black artists were given material to record that was contrary to their own musical aesthetic, yet blue-eyed White boys were given R'n'B records to cover. These details tend to get lost and do not fit easily into the streamlined story of Mersey Beat. Closer inspection of what happened to the Chants, the Valentinos and others discloses problems around the musical industry and individuals linked with it at every level. The Musical industry would hardly have gone out of its way to market these bands, when the Black community in Liverpool had suffered continual exclusion from spheres of cultural life over a long period of time. Waste of talent?" (Internet poster : Londonstyle)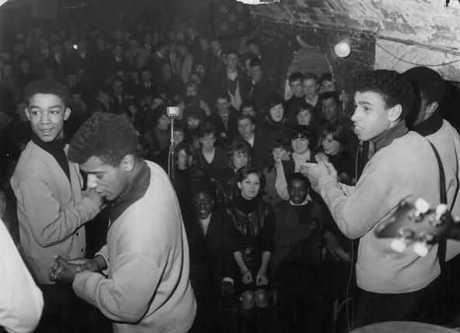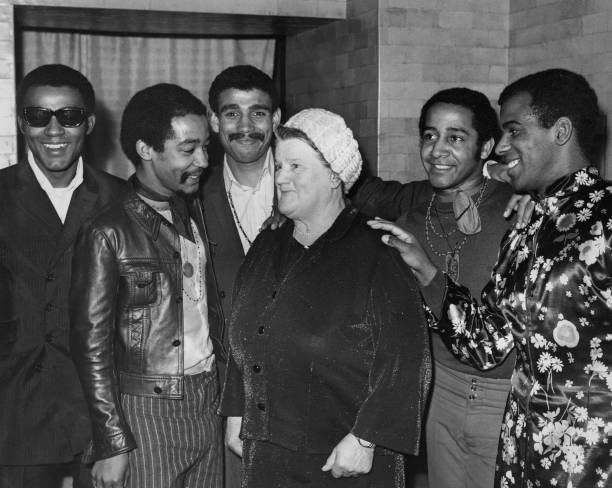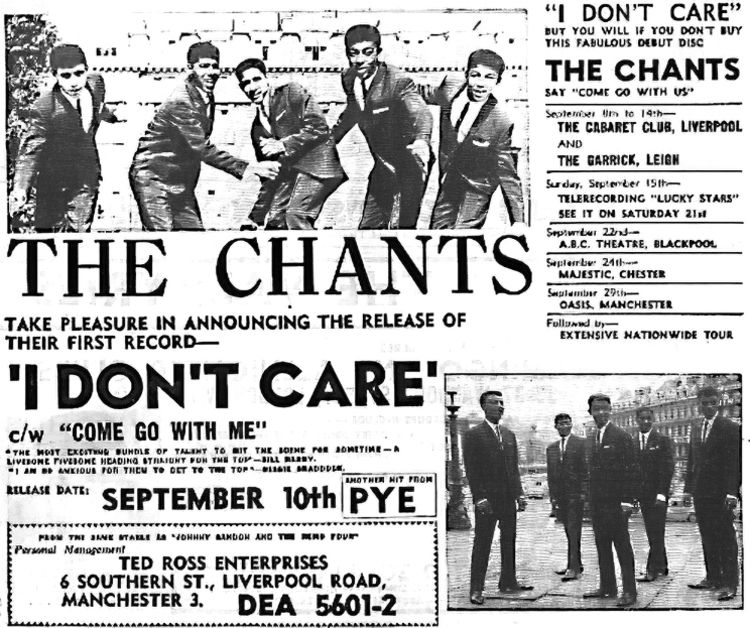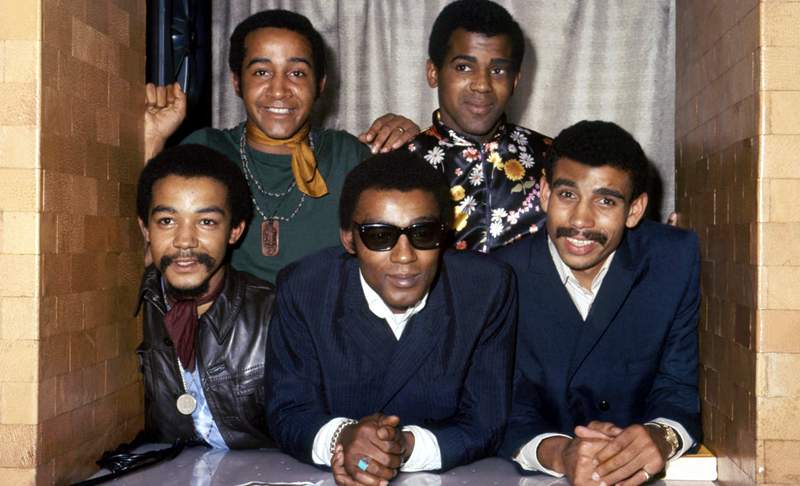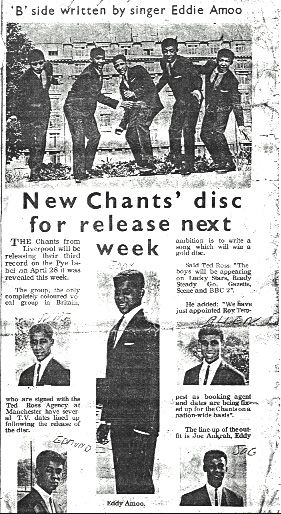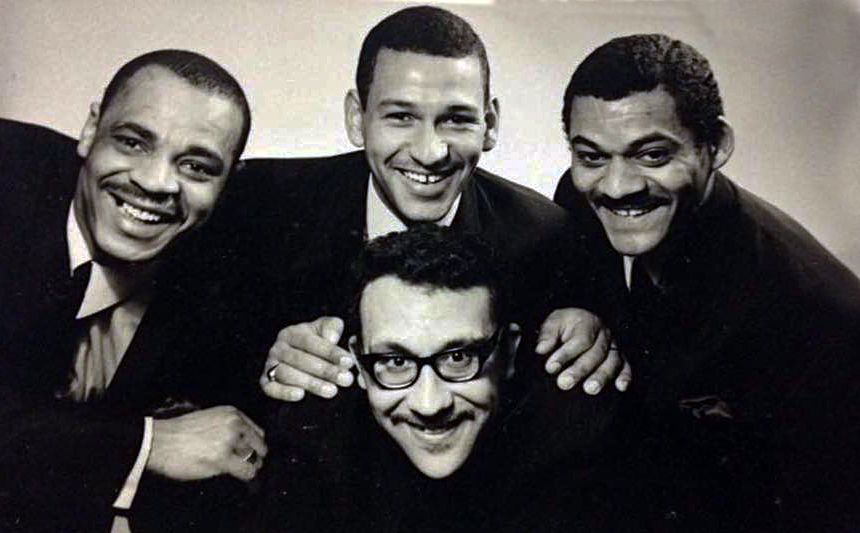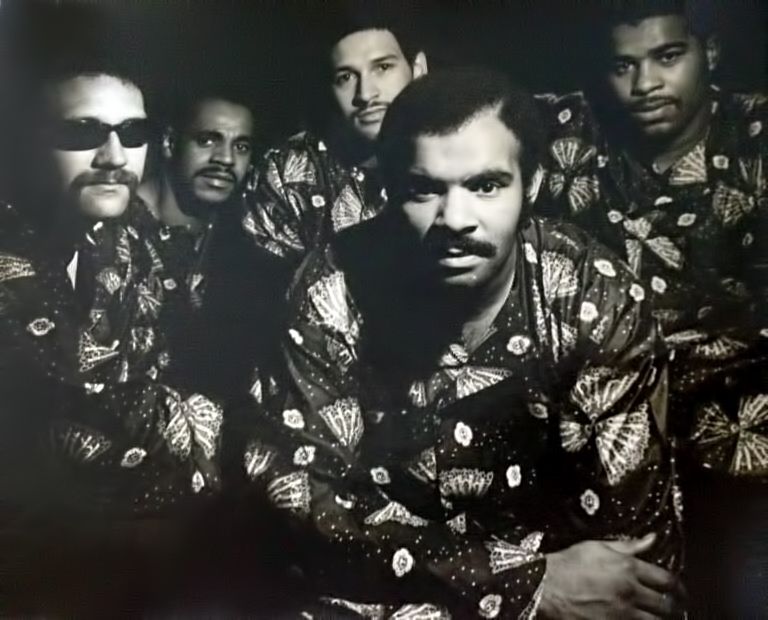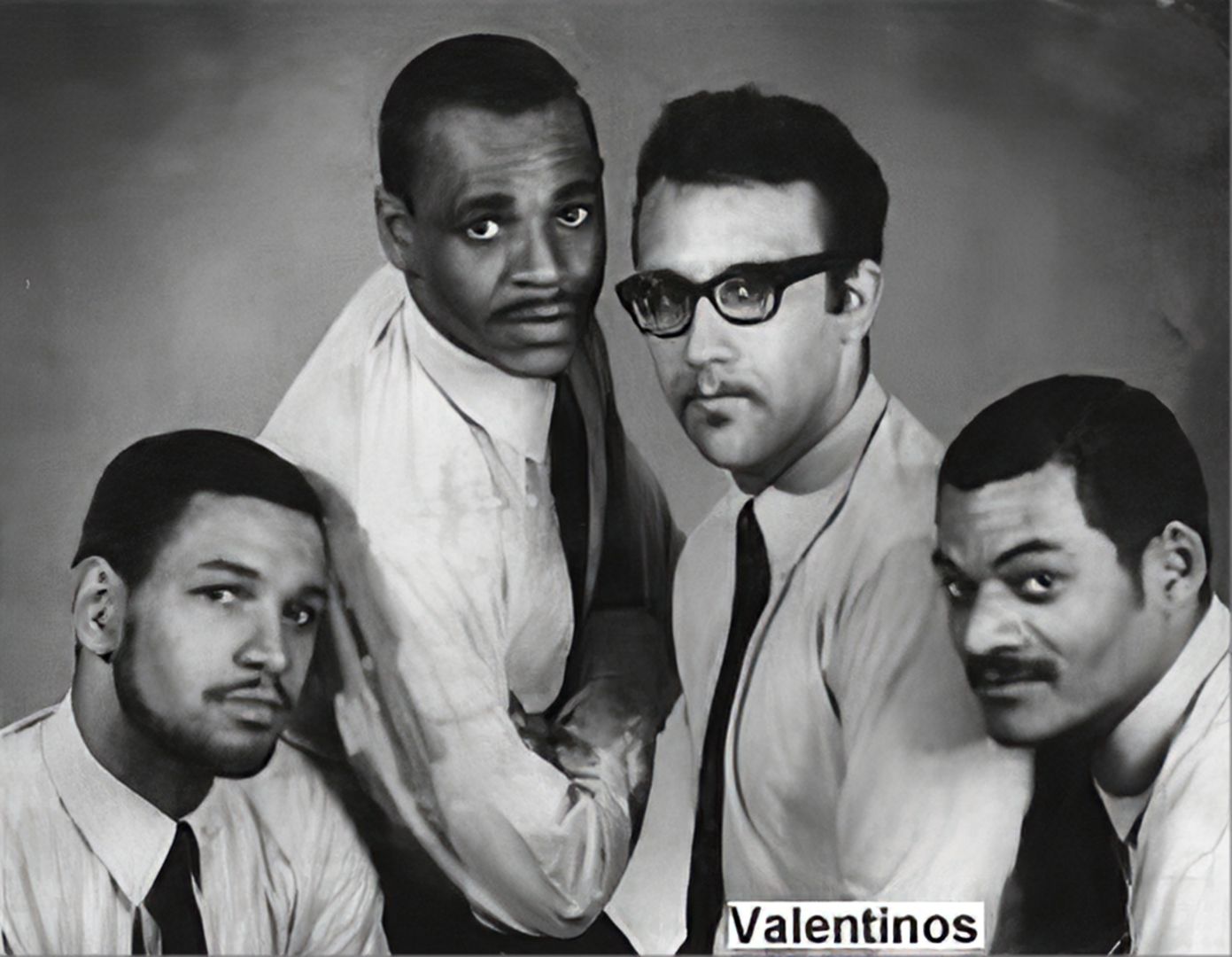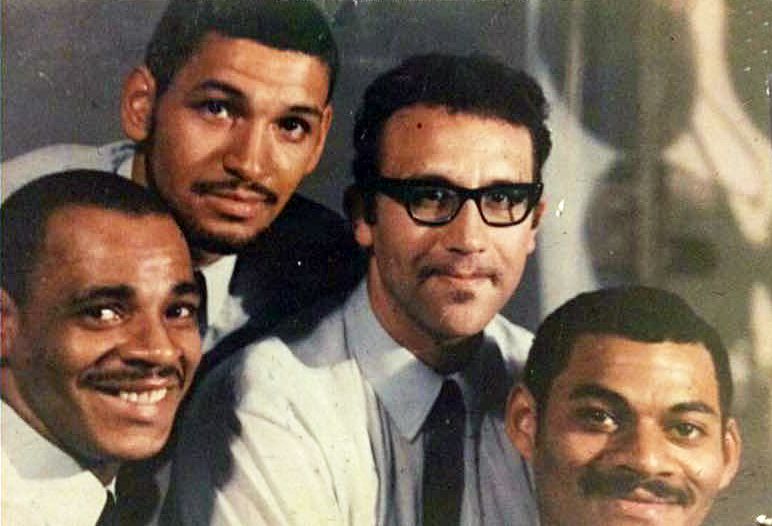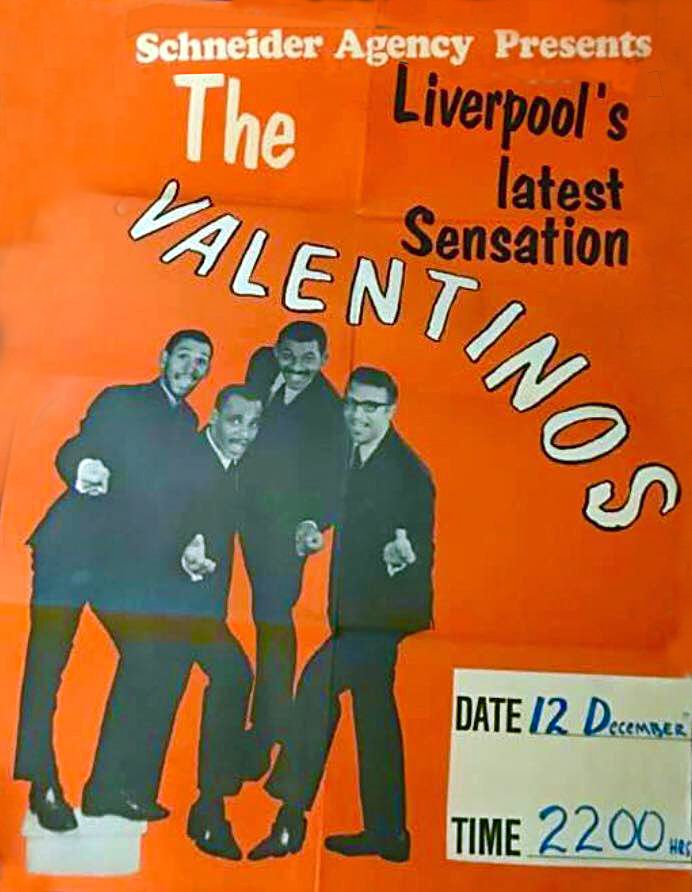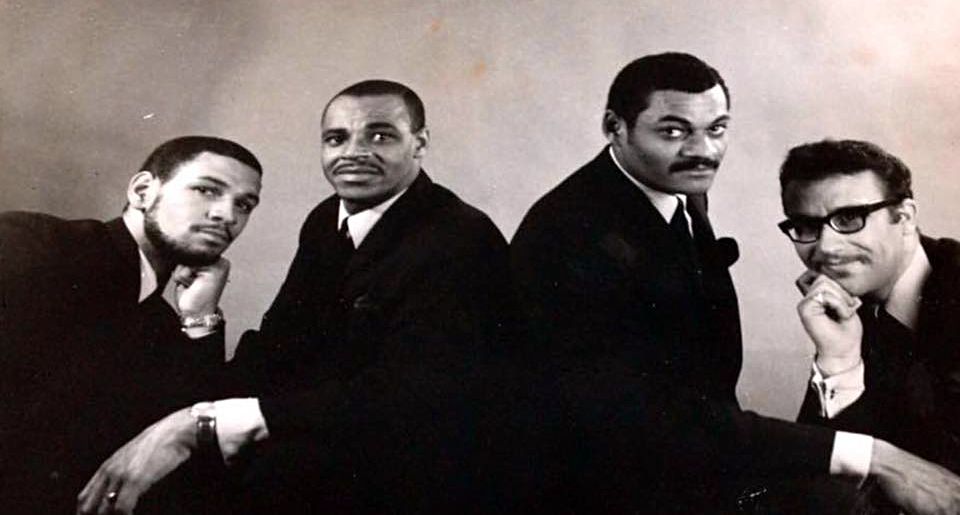 Ramon Sugar Deen and The Valentinos
By Rita Martelli (images: Ramon Sugar Deen/Tony Fayal/Irene Areety)
In Liverpool, before and after the Beatles made the city famous, there was another group of musicians performing in the city who never quite made it commercially. They were, of course, our black musicians and some of them were very good indeed, and certainly deserved to make it because, as Bill Harry himself said, 'They are as good as anything in the charts.' (Who Put The Beat In Merseybeat, 1996).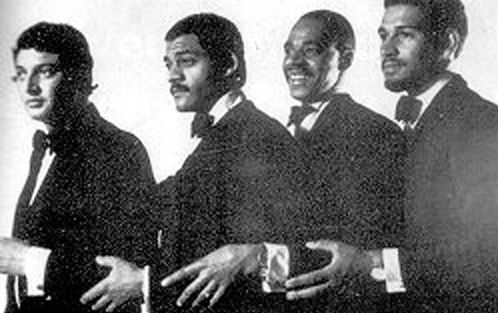 One of these was Ramon (Sugar) Deen. Sugar's early life was quite interesting and varied. He was born in Canning Street in the south end of the city to a Nigerian father and Scottish mother. When quite young, he and the family were taken to live in Nigeria, where they stayed for about four years. On their return, the only accommodation offered to them was in the north end of Liverpool.It was in a tenement block off Scotland Road and Sugar recalls the five years they lived there as horrendous, because this part of the city was very racist. He describes these years as 'five years of hell', with people kicking the door, windows being smashed, and name-calling. He also remembered that the black families would invariably be allocated the flats on the top floor of these blocks, therefore making it difficult to have anything delivered to the door – like coal, for instance, which was essential in those days of coal fires and no central heating. Eventually, however, the family was able to move to a more welcoming area back in the south end, but this time in Liverpool 1, known locally as 'Chinatown'. Like many of the other black singers/musicians, there was an accomplished musician in the family, in his case, his mother, who played the piano and taught her children how to harmonize.Sugar was then able to carry this knowledge to the groups he played with in future years. Neighbours who used to hear the Deen children singing would often ask them to sing at parties, but his mum always refused due to the 'exploitation' and 'black showcase' factors. Later, however, she did accompany them to sing at places where they would be paid one shilling – a lot of money to a child in those days (1940s/50s) In his mid-late teens, Sugar met up with another boy, Tony Fayal, now sadly deceased, around Kent/King Gardens where they both lived. They shared an interest in music and began trying to get a group together.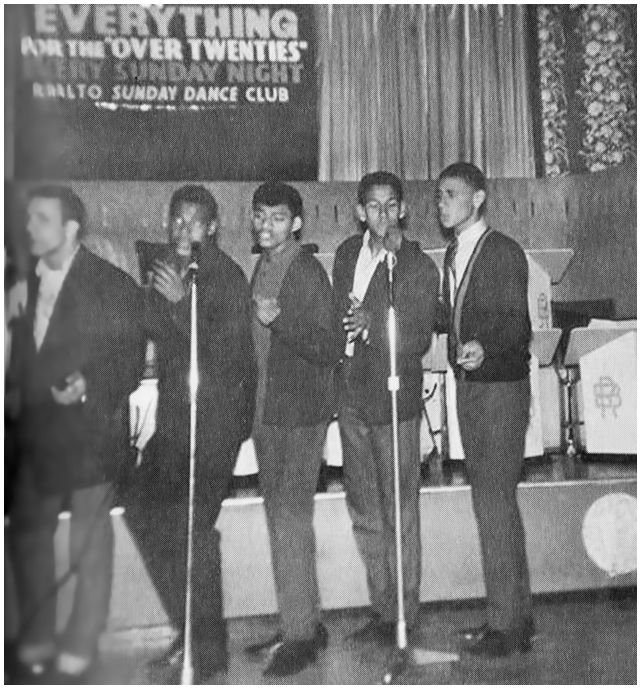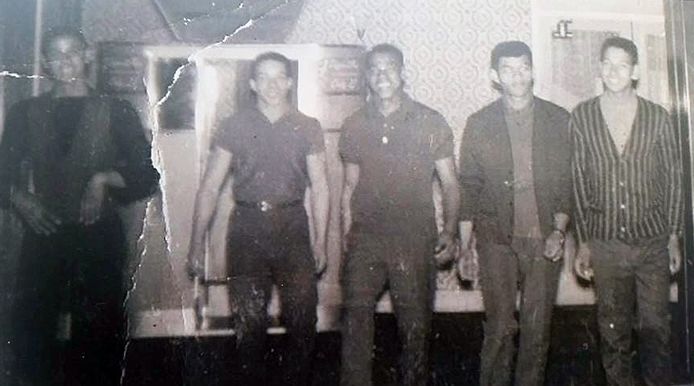 This was, of course, happening all over the city with both black and white youngsters. But whereas the white youth was emulating the skiffle sound of the likes of Lonnie Donegan, the black youths were emulating the American doo-wop sound of people like Frankie Lymon etc.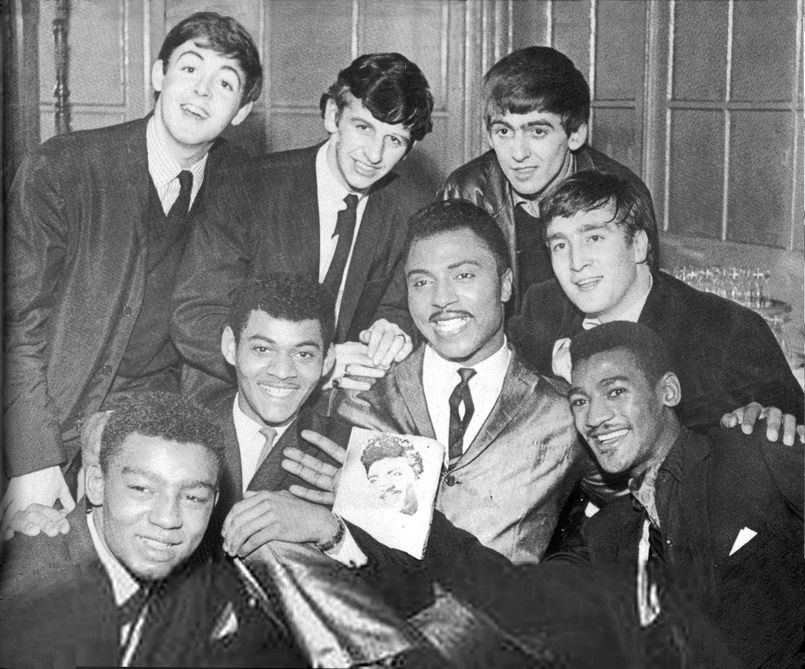 American records were imported regularly because a lot of the black men in Liverpool were seamen, they had access to the music they heard while abroad, which they then brought home. These boys didn't have anywhere to go to rehearse, so would do so while standing on the street corners, therefore becoming known as 'street-corner singers. Sugar, and the other prospective musicians in the city, did not just get together for the sake of music.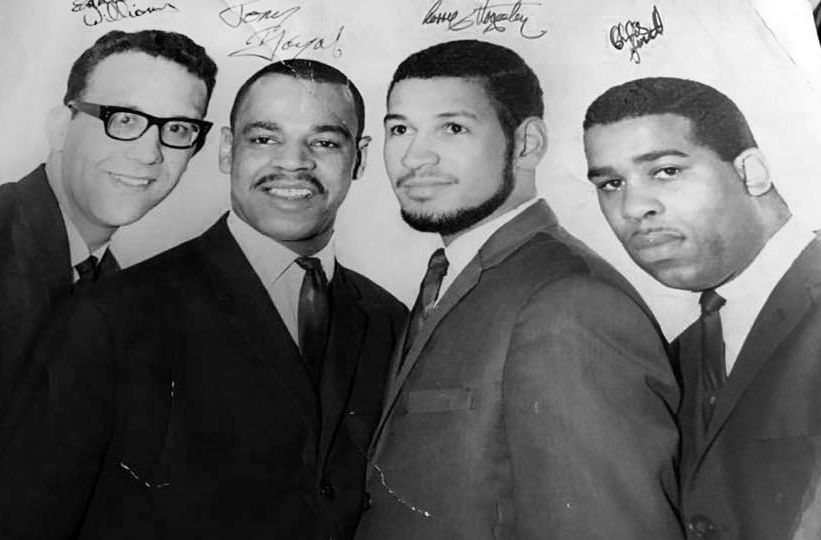 In many cases, it was also for social reasons. They saw this as a way out of the prejudice and harassment they were subjected to. For example, he recalls that, if 3-4 black lads were standing on a corner talking, they would automatically be arrested, because Liverpool was permanently patrolled by police cars at that time. They would be loaded into police vans and taken to 'Cheapside', the lock-up, where they would be given a choice of offences, - drunk and disorderly, loitering with intent or urinating in the street. Most would choose drunk and disorderly, even though this was untrue.The black lads also would have to face trouble if they 'dared' to go to venues for a night out, which would invariably end up with a fight – for which they would get the blame, true or not! So, for Sugar and others like him, getting a group together was their way of getting out of the forced gang culture they were becoming involved in, through no fault of their own.The majority of black groups were vocal groups, so they did not play instruments during performances, even though some of them were quite adept and were good players of guitars, basses and pianos, for example.Sugar was a member of several groups, the first being the Ramones, playing in venues around the city, often on the same bill as bands who later became famous.
Vinnie Tow - The Harlems -
George Roberts: Managing The Bands
Vinnie Ismail, a Somali-Irish rhythm guitarist from Granby, Liverpool 8 — the area known since the 1980s as Toxteth. Vinnie was born Vincent Tow; he was born in 1942 and died in 2007. Vinnie is well-remembered in Liverpool. However, references to him online are quite disparate, because there's some confusion about his name. He's variously mentioned as Vince Tow, Vinnie Ishmael and Vinny Ishmael. For the record, the correct spelling is Ismail. In the period we're talking about, though, before 1963, he would have been known to the Beatles and many other Liverpool musicians (especially guitarists) as Vince Tow or Vinnie Tow. He first performed as the leader of Vince & His Volcanoes; after this group disbanded in 1963, Vinnie went on to sing with Liverpool groups the Harlems, the Valentinos and the Handful. He also played guitar for the vocal group the Chants.
-------------------------------------------------------
I began to manage Vince & the Volcanoes. I developed the core members of the group, directed them, promoted them and sometimes had them rehearse with and musically back the Chants at Stanley House, Liverpool 8 and at one or two other venues.The group comprised Vinnie Tow on rhythm guitar and vocals. He was an Ethiopian Irish Scouser and an excellent exponent of the Chuck Berry sound and a friend of John Lennon. There was Paul Pilnick on lead guitar and vocals, a Polish Irish Scouser and a guitarist of the first order. He was my neighbour from Granby. He lived at Eversley Street, opposite Frankie Vaughan's gran, Mrs Ableson and the next street but one to Lennon's 'Coal Lorry' experience in Roseberry Street. There was Robbie Eccles on bass guitar, an English Scouser with a similar style to Johnny Gustafson. Terry Preston on drums was yet another English Scouser. He was an amazing big beat drummer in the Gene Krupa style. .I witnessed Vinnie tutoring John Lennon and Paul McCartney on how to play a seventh chord in the Chuck Berry style. John, in particular, wanted to master the technique. The chord in question is where the index finger is used as a bridge bar to create a chunky octave chord sound; the pinkie brushes the beat and the two middle ones create the note.We were all in the Cavern together one morning before a lunchtime session. Paddy Delaney let us all in along with the cleaners. He often did! We were all pals in the dark, smelly, sweaty, pissy damp of the place mid-mornings, exchanging sound ideas.The Volcanoes, using many different drummers, including Roy Dyke, were active throughout Merseyside from early 1960 to mid 1962. They were way down the pecking order and played in almost all the venues referred to in 'The Beatles Encyclopedia', especially the Tower Ballroom. They had great potential.The Volcanoes backed the Chants before the Beatles did, for a period of about nine months. It was eventually decided that both their styles of musical development were incompatible and not worthy of a permanent stage act developing together.
Vince & the Volcanoes changed their name to the Harlems and became the backing band for the Chants for a while. Dave Preston had previously been with the Cascades. After he left the Harlems he joined the Secrets, then the Kinsleys, then backed Crispian St. Peters. Paul Pilnick joined Lee Curtis & the All Stars, the Big Three, Stealer's Wheel, the Fix and Deaf School.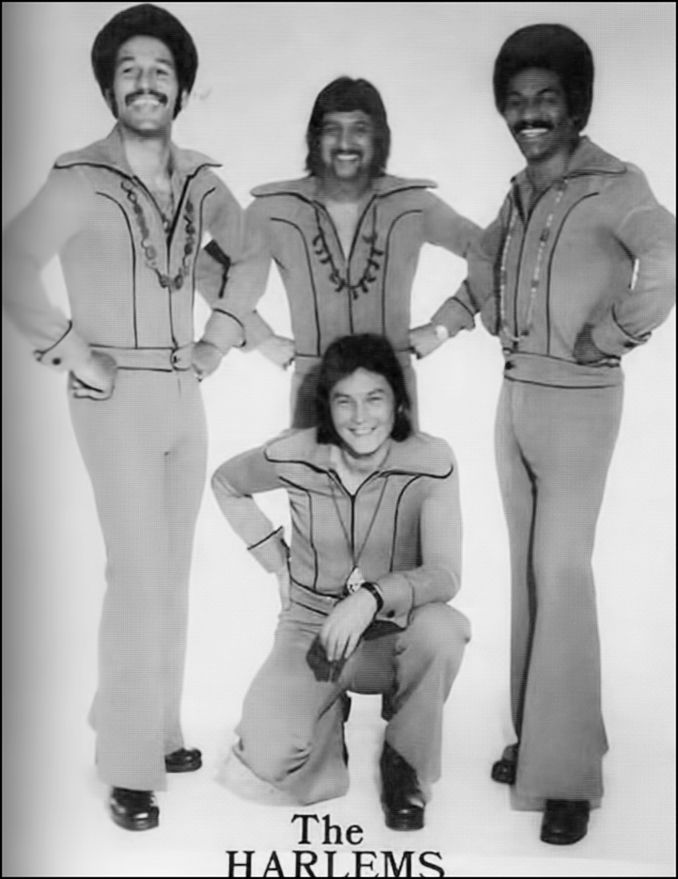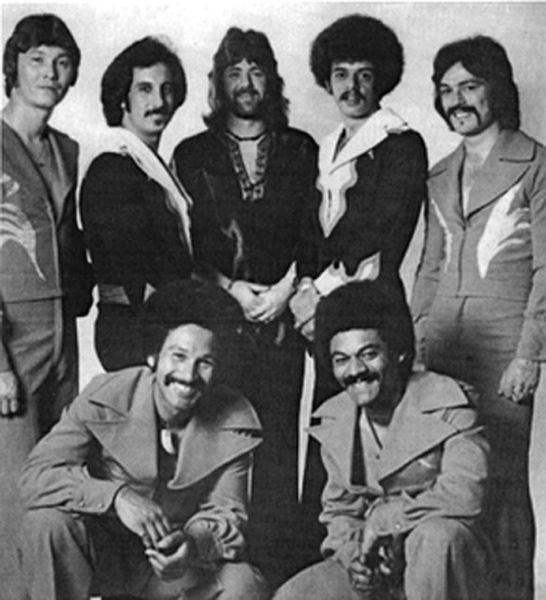 Trevor Morias
Drummer Trevor Morais has been a member of several notable Liverpool "Merseybeat" groups such as Faron's Flamingos, Rory Storm and The Hurricanes, and also The Peddlers, Quantum Jump and the Elkie Brooks backing band. He is also a session musician who has played on recordings by Tina Turner, David Essex, Howard Jones and Björk.
Born in Toxteth, Liverpool in 1944, his family lived for a long time in Upper Huskisson St, later moving to Granby Street. Trevor performed as the drummer in several "Merseybeat" era groups such as Faron's Flamingos and Rory Storm and The Hurricanes, replacing Ringo Starr after Ringo left to join The Beatles. According to Finding The Fourth Beatle by David Bedford and Garry Popper, Morais had been considered as a possible drummer for the Beatles, but Trevor was an "attraction" and they did not want him with all of his showmanship. Some time later, Morais was a member of Ian Crawford & the Boomerangs. He also tried to form his own group but gave up on the idea when he was invited to join a group called The Song Peddlers which would later be known as The Peddlers.
In April, 1964, The Peddlers line-up consisted of Morais on drums, keyboard playing singer Roy Phillips and bassist Tab Martin. They were a hip looking jazz and blues group. He was with the group until 1972.
The three members of The Peddlers, Roy Phillips, Tab Martin, and Trevor Morais first met in a Manchester music shop. All three were looking for a new venture after their previous bands had folded. Following the teaming up the band began rehearsals with the clear intention of developing a new approach. Phillips described their style as "blues based with a touch of rock and jazz ...we are trying to set trends".
The debut single "Let The Sun Shine In/True Girl" coupled an energetic R&B track with an uncomfortable attempt at Merseybeat and started a run of five more singles and an EP for the Philips label, most of the which are collected on the 1968 compilation album "The Fantastic Peddlers". Highlights of which include Phillip's "Whatever Happened To The Good Times", and "Anybody's Fool".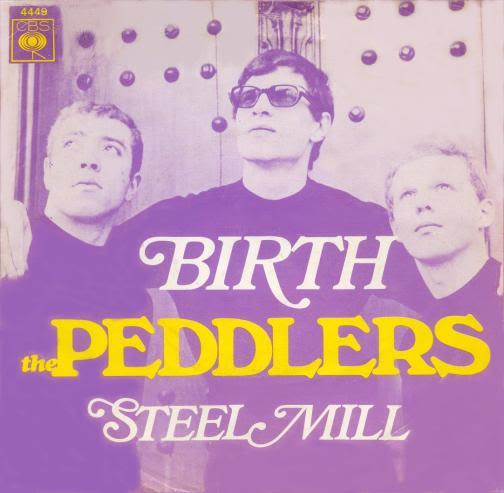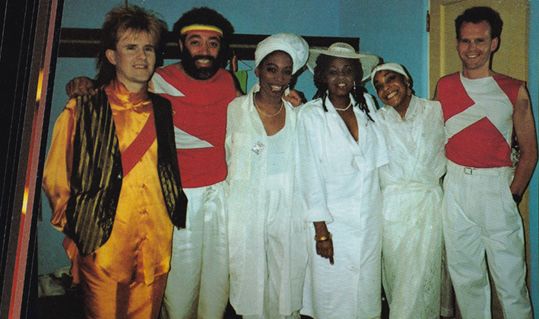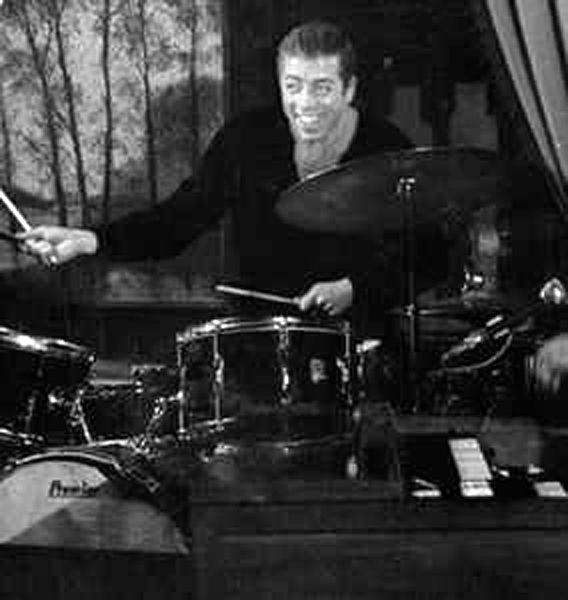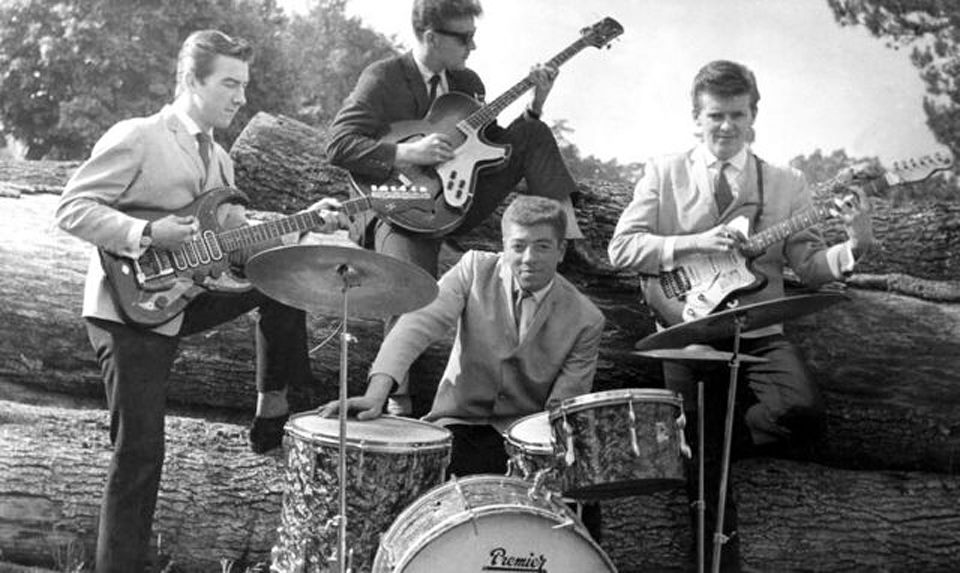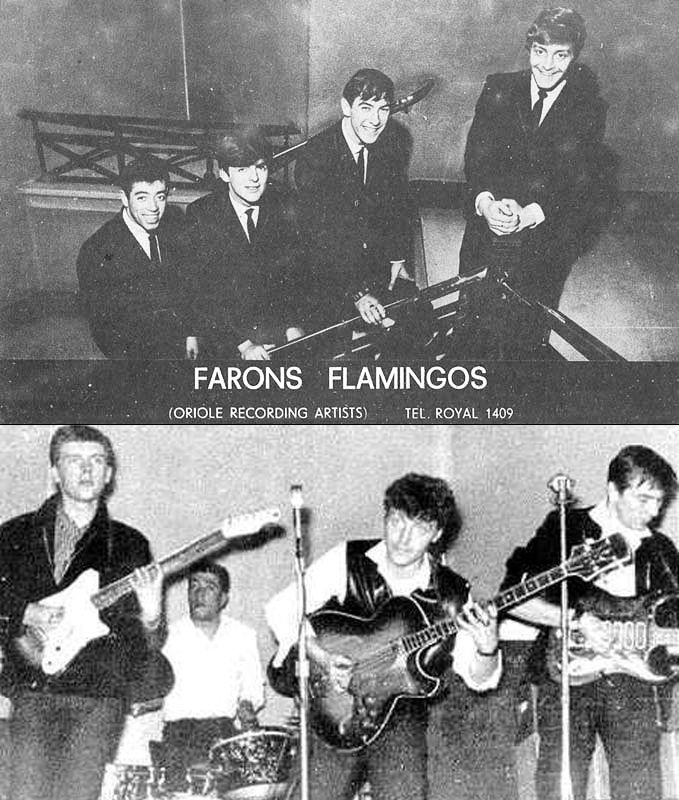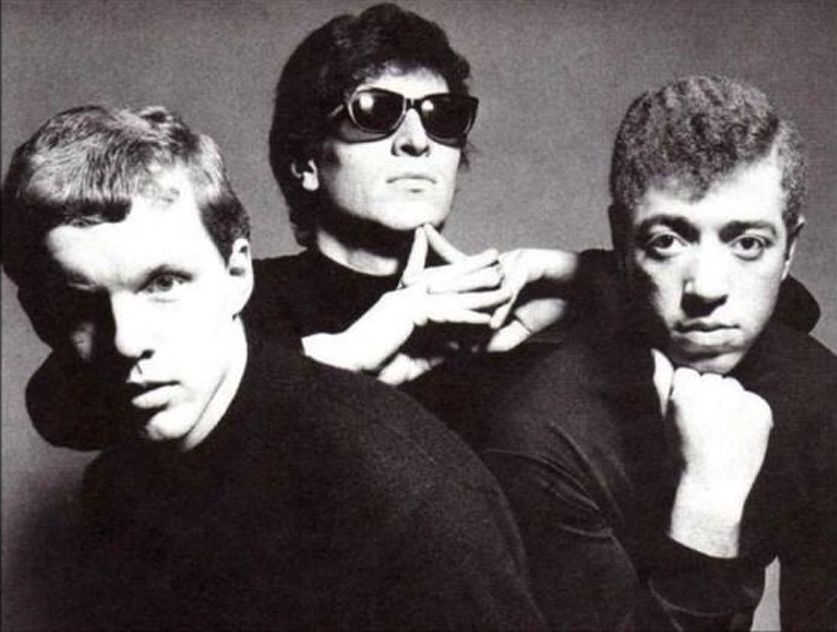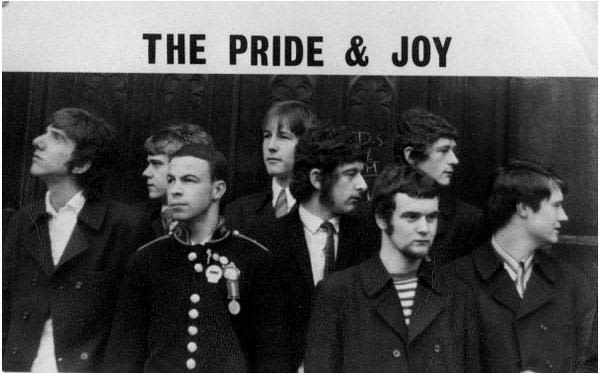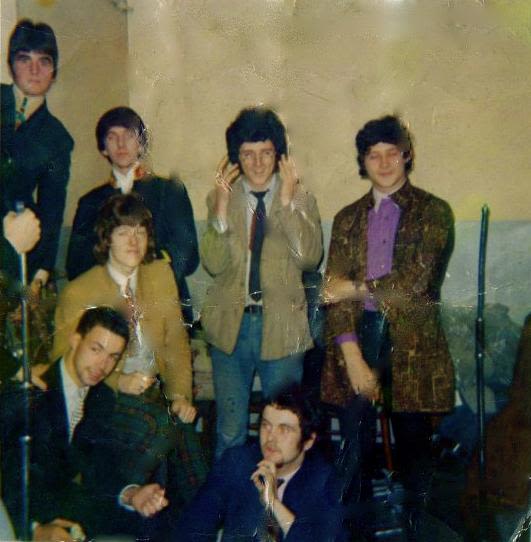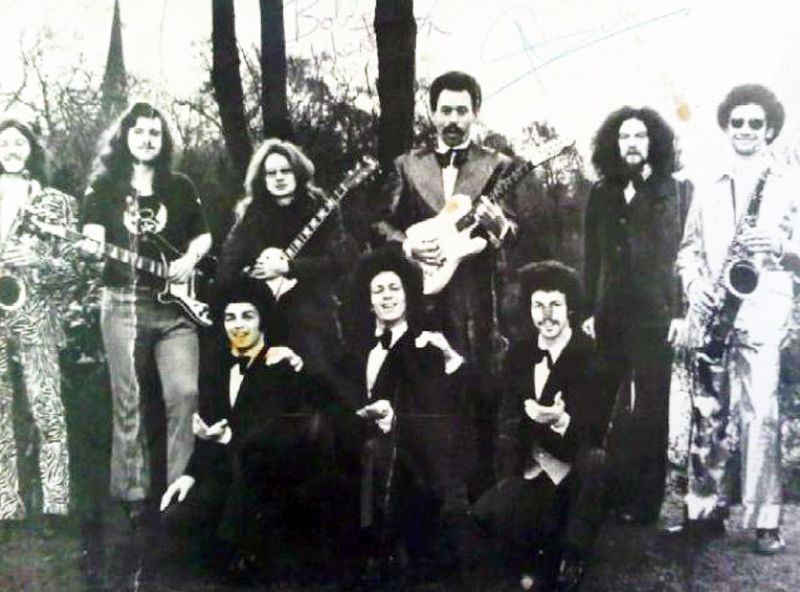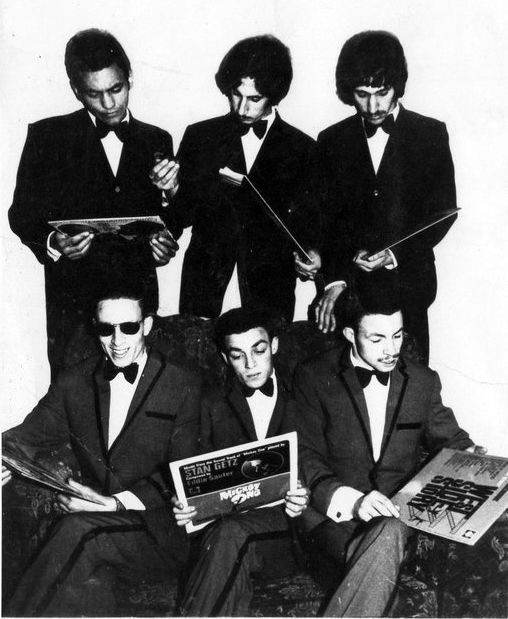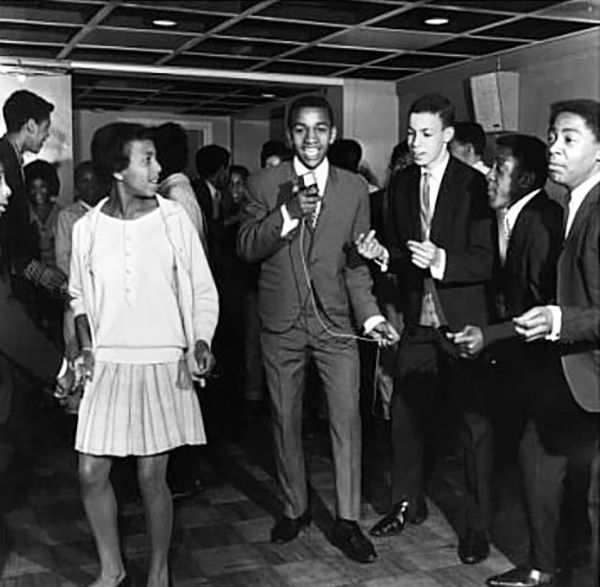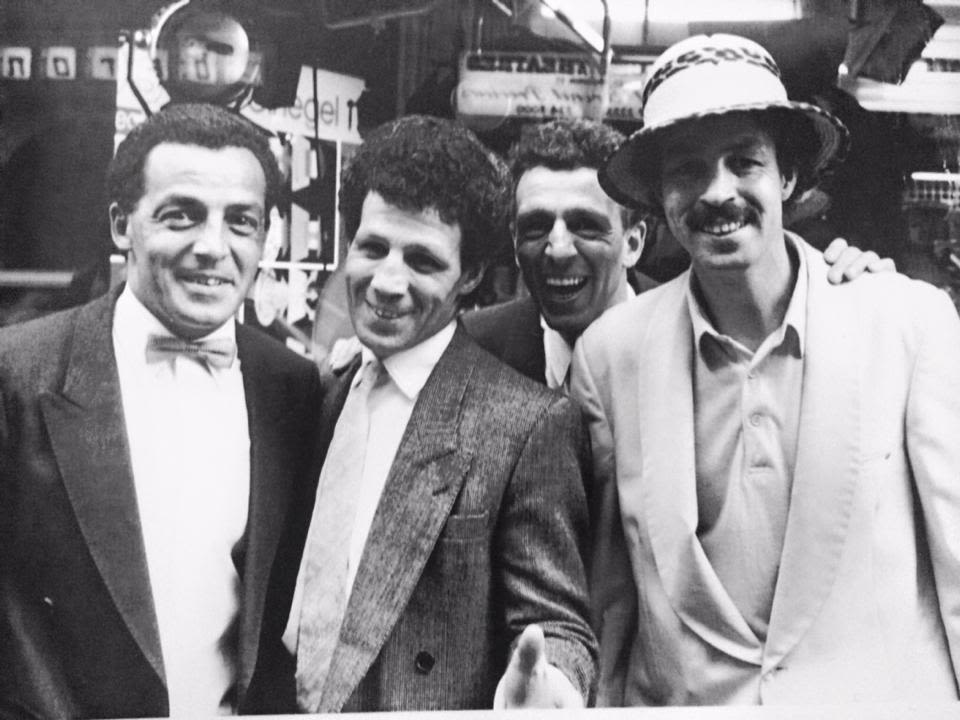 The Wentons
..................................................................................................
Bernie & The Buzz Band
My brother was one of the originators of Bernie & The Buzz Band He sadly passed away 20 years ago but we did see Bernie again before he died. He sang at my brother's son 30 birthday celebration and his voice was as charismatic as ever.
The Shuffler Sound
In 1967 they changed their name to The Pride & Joy Buzz Band and later on to Bernie & The Buzz Band. They went on to release a single 'The House That Jack Built' and in 1968 released the brilliant 'Don't Knock It' They were a great foot-stompin' soul band in the style of Geno Washington & The Ram Jam Band in my book. Sadly Bernie passed away a few years ago, but I have fond memories of them.
from lankybeat.com
Bernie as Nat King Cole
Colin Areety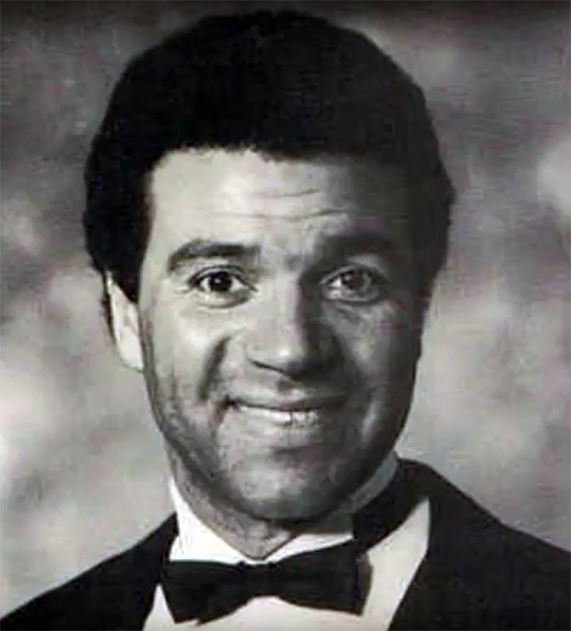 Colin Areety sang with a number of local bands including The In Crowd, The Contrasts, The Dennisons and The Almost Blues. Colin also had a successful solo career and performed at Ceasars Palace in Las Vegas and also toured with The Supremes.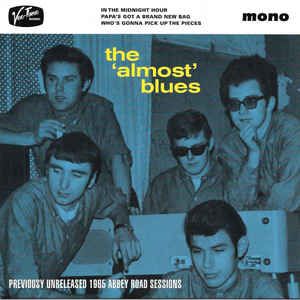 Colin recorded several track with The Almost Blues before moving on to a solo career at Deram records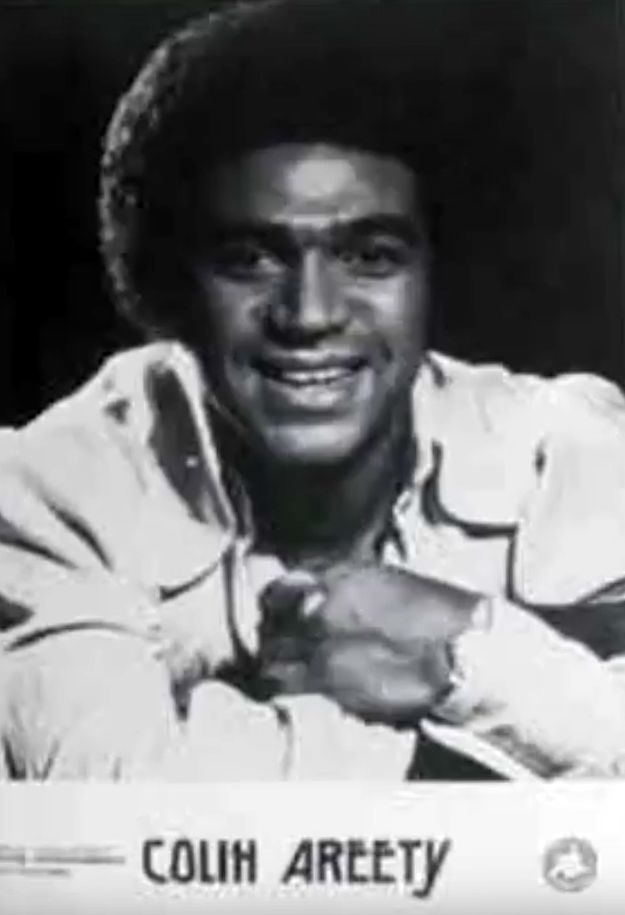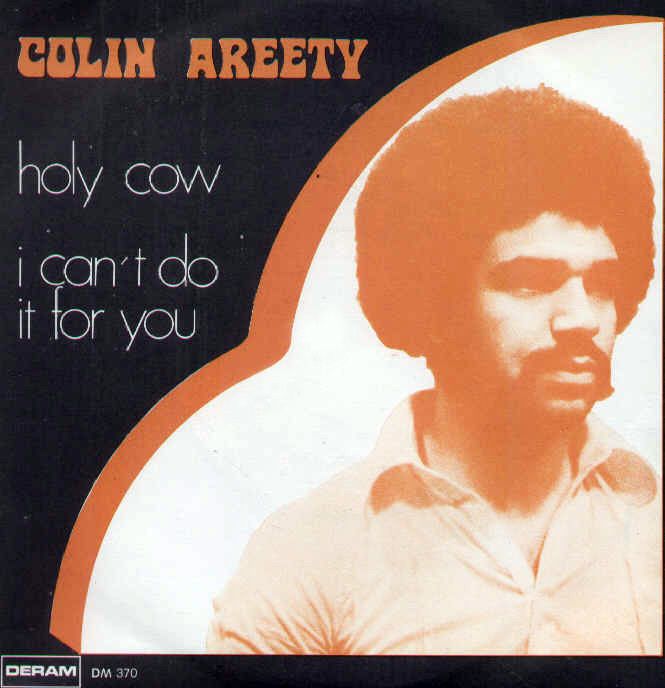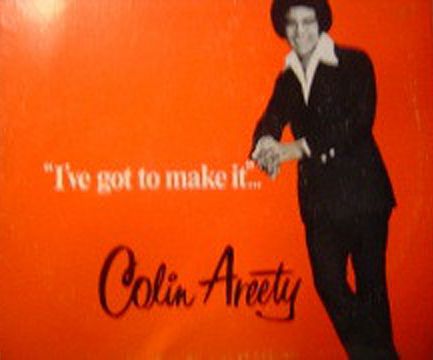 .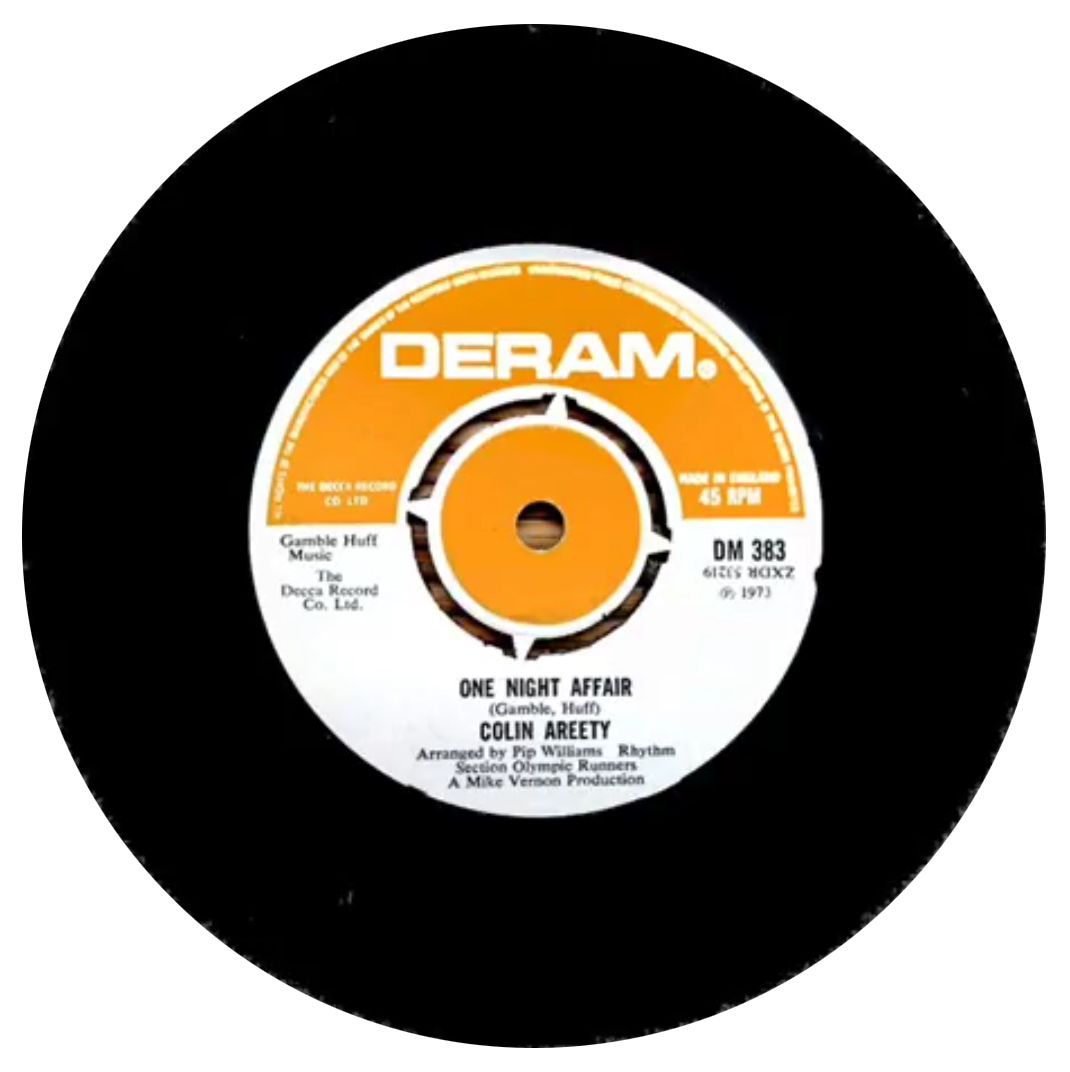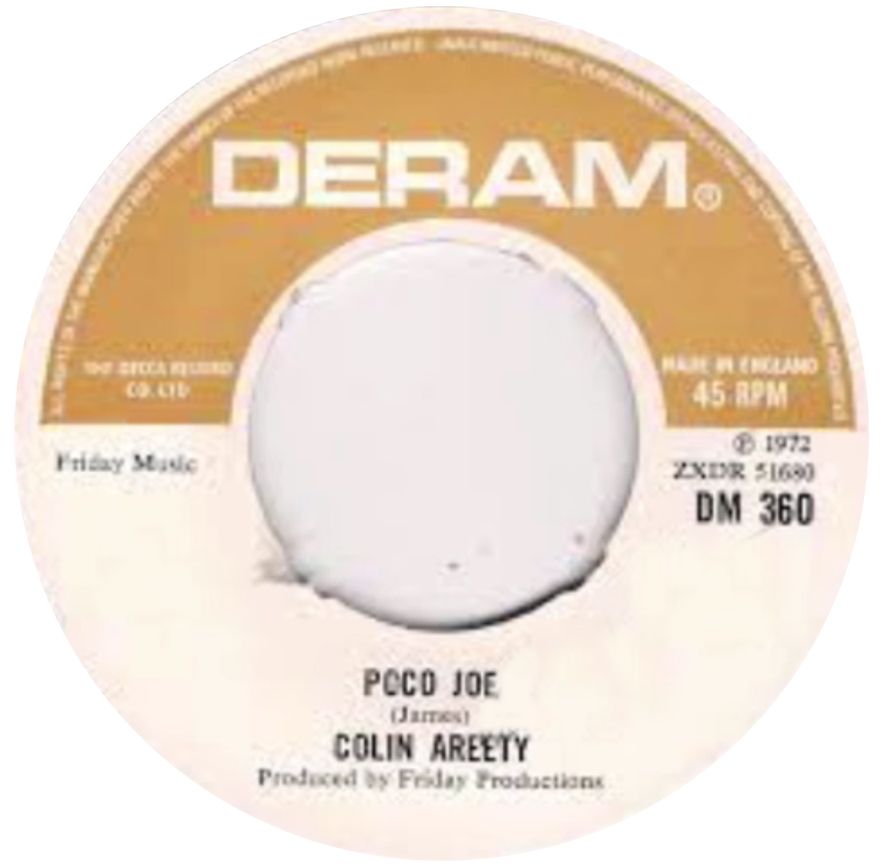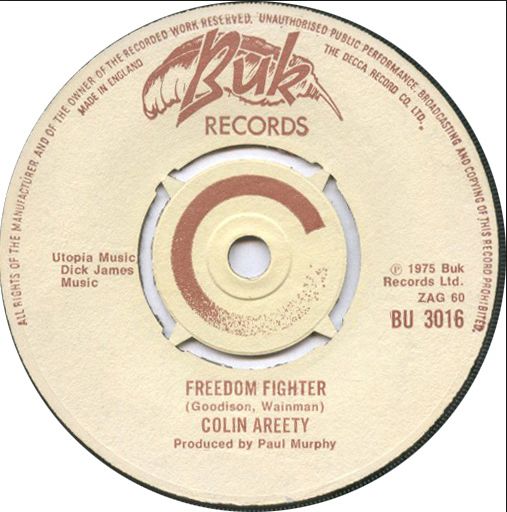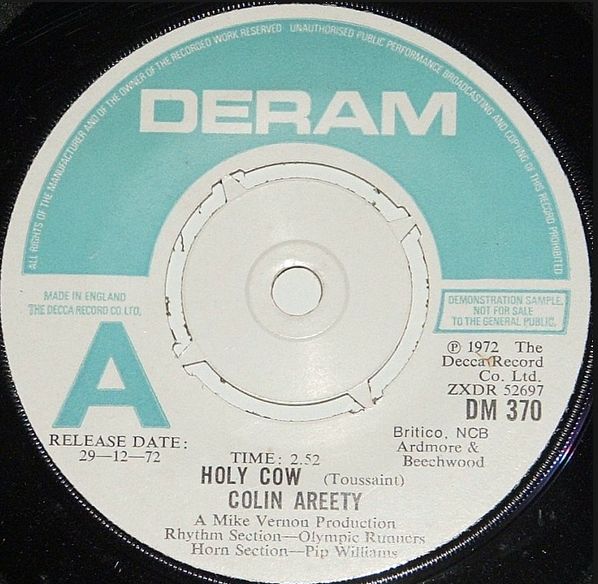 "We were listening to black music – it was the start of the, some would say curious, some dubious, love affair that white people like me have with black people and the emancipatory culture they have created. It's high time this debt was properly acknowledged. If it was, we might get to celebrate Liverpool 8, its struggles, appeal, and the fantastic cross-cultural creativity that made The Beatles."
Sociologist: Max Farrar


No part or portions of this presentation may be copied or used without the owners consent. © 2018